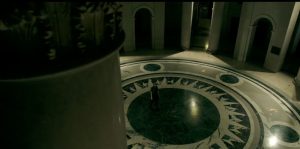 The Overlook Hotel from The Shining builds suspense and unease through the utilization of long, dimly lit hallways and corridors. Eytan Rockaway's The Abandoned does the same by taking place in a vacant and opulent apartment complex that has an unsavory history.
Julia Streak (Louisa Krause) is a young single mother wrestling with personal demons, so much so that she is on the verge of losing custody of her daughter. Now on medication and in need of stability, she takes a job as a patrol guard at a closed-down apartment building. Julia's only co-worker is Cooper (Jason Patric), her supervisor, who monitors the camera system while she walks the facility every two hours.
In true horror fashion, Julia begins to hear sudden clangs and muffled whispers; she even sees what appears to be a malformed figure upon stumbling into a grimy and poky area of the building that was said to be off-limits. She takes her suspicions to Cooper, who's skeptical, and things only spiral out of control from there.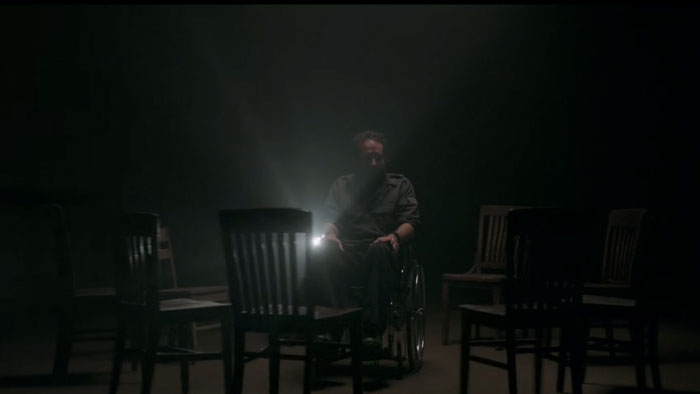 "…sees what appears to be a malformed figure upon stumbling into a grimy and poky area of the building that was said to be off-limits."
If Rockaway does anything with absolute precision in The Abandoned, it is taking a grand setting and injecting the ambiance with dread. Production designer Akin McKenzie finds claustrophobia in wide spaces, making use of every set and location to sharpen the inherent gloominess of the director's warped vision. The cinematography by Zachary Geller is exceptional, applying measured camerawork and toned-down lighting to nurture the unease. Some shots are intentionally obstructed behind a column or positioned far enough away from the weary protagonist to establish her place in relation to the setting. Embittered spirits wandering or not, the setting will consume you, just as it did the characters.
Up until a point, there is some ambiguity associated with Julia's ghostly experiences. She thinks she's hearing and seeing things. She even lets in a homeless man (Mark Margolis) against orders and finds herself at odds with Cooper. However, Rockaway goes on to embrace the supernatural. But even when he does, he stays true to the characters. Julia remains somebody who is desperately trying to be a good mother, and while her curiosity leads to bad decision-making, she is an absorbing person to follow. Cooper never loses his ill-natured attitude, but he is more selfless than he would like to admit. Louisa Krause and Jason Patric are riveting performers; they guarantee that the film never runs out of energy. Krause deftly wavers between paranoid, petrified, and heartbroken in an instant, although her characterization is lacking, which slightly affects the impact of her performance.
The last act is a misfire, which is unfortunate because the twist doesn't come out of left field per se, but it nonetheless exists without considerable build-up or emotional weight to the reveal. Shortcomings aside, Rockaway never presents himself as an overzealous filmmaker who bit off more than he could chew. He had a vision, and he went for it while not relying solely on cheap scares.
The Abandoned doesn't quite justify its last-minute reveals. Yet, the film has a wonderfully eerie vibe and setting going for it, making this an effective atmospheric horror venture.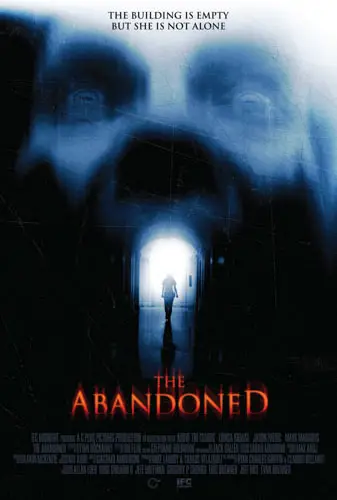 "…a wonderfully eerie vibe and setting..."