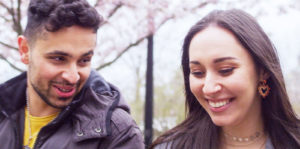 AWARD THIS! 2023 NOMINEE! Director/Co-writer Faran Moradi's culture-forward rom-com, Tehranto, mixes the angst of dating with the strict class and religious rules in the Iranian ex-pat community in Toronto, Canada.
Badi (Sammy Azero) is a young medical student striving to rise above his family's blue-collar status. Sharon (Mo Zeighami) is a young woman who's ostensibly following her mother's desire for her to become a realtor. But, in fact, Sharon really wishes instead to pursue her art. She's a brilliant painter, but this doesn't satisfy the earning potential requirements of her well-off family. When Badi and Sharon meet, they clash over what it means to be Iranian in Canada and whether Toronto is home. Badi has a passionate desire to return to Iran, but the place he describes is a pre-revolution country that he never knew and no longer exists.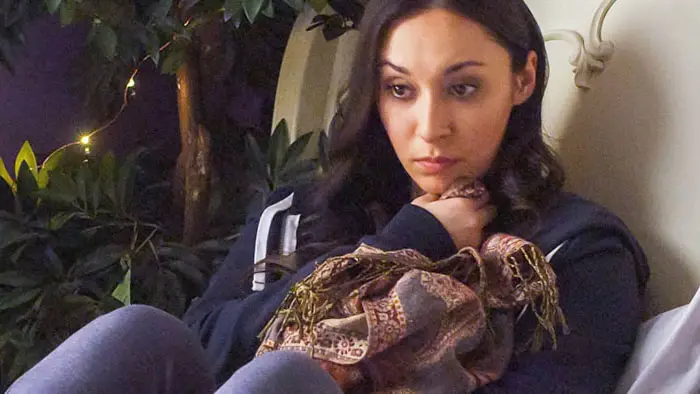 "When Badi and Sharon meet, they clash over what it means to be Iranian in Canada…"
There are also rifts in the Persian community around language and religion, which gives their romance a Romeo and Juliet aspect. The couple finds a way through their differences to reach a place of intense attraction to one another, but the culture clash comes to a head the night Sharon brings Badi home for dinner to meet her parents. That's not to mention Badi's friends, who are rakish young men, starting their lives overconfident and brash, a mode familiar to all cultures. By contrast, Sharon's friends are women who want to know what the boyfriend can provide financially. Sharon's beloved Grandmother seems to be the only one with any sense of compassion.
Tehranto would be a more-or-less boilerplate rom-com where the father of the woman disapproves of her choice of paramours, except for the Persian cultural immersion. However, instead of being boring, the comfortable familiarity of the structure provides a foundation for understanding the nuances of a Non-North American culture and the difficulties experienced by communities of displaced people. This is all done in the context of Persian music, clothes, and some silliness to lighten the mood. In addition, there's a somewhat goofy narrator (Navid Negahban) that, in some cases, can be heard by the characters.
With Tehranto, Moradi has captured something special. The filmmaker gives us, the audience, a window into lives other than our own by highlighting people facing challenges that are all too familiar, steeped in an unfamiliar culture. He's also painting a picture of the generational effects of immigration and the torture of having to decide whether you truly ever can go home again.
Tehranto screened at the 2022 Cinequest Film Festival and the 2022 Newport Beach Film Festival. Tehranto is a 2023 Award This! Indie Romance nominee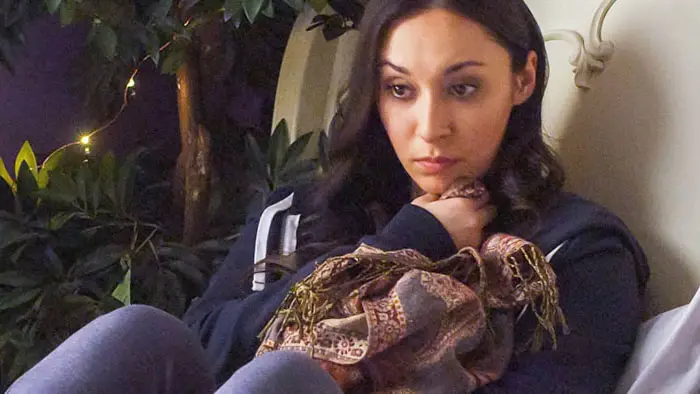 "…Moradi has captured something special."