Nahoko Nujima is our next Takumi. She is a brilliant artist who has worked in the medium of kirie (Japanese paper cutting) and amazingly enough, has reached her 60,000 hours of craftsmanship already at the age of 37. She started her kirie studies at the age of five and went on to become one of Japan's most admired artists, winning the Kuwasawa award in 2016.
Our final Takumi is Katsuaki Suganuma, who has worked at the Lexus factory for 32 years. He inspects every car before it is out to sell and has seen the ever-changing face of technology and its' effects on our world. His presence there reveals the fact that cars still need some human input to be created. I hope people like him continue to work in these positions for years to come.
That is the other side of Takumi: A 60,000 Hour Story on The Survival of Human Craft. What's going to happen when technology advances to a point where craftsmen are no longer needed. Are we ever going to reach that point? Nora Atkinson (Curator of Craft at The Smithsonian Museum), Martin Ford (NYT bestselling author and self-proclaimed futurist) and John Breuner (Journalist/Computer programmer who runs the Digital Factory program at Formlabs..AI proponent) throw in their differing perspectives.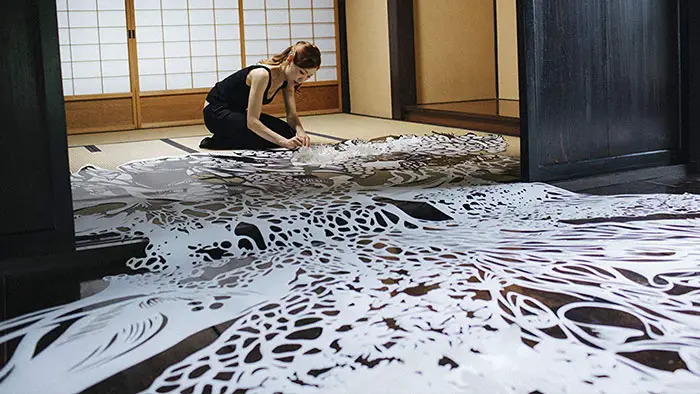 "…certainly a fascinating look into the life of devoted craftsman, who should be celebrated…"
One thing that's for sure, with technology progressing at an ever-increasing pace, having a trade or skill that could certainly be replaced by technology is exceptionally frightening, especially in countries like the good ole US of A under its' current leadership, who has about enough respect for art as it does for the constitution. The 51 mins we get to see of the 60,000 hours touches on all these fears.