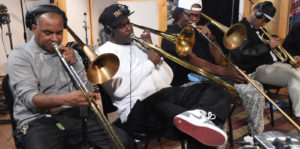 NOW ON VOD! In the early 1990s, New Orleans seemed like Pleasure Island from Disney's Pinocchio, with public drinking 24/7 until you turned into a donkey. I had zero interest in the city because I lost interest in alcohol, heroin, and vampires. And I hate to say it, but I thought Katrina had destroyed everything worthwhile. I am sure Madame Tinkertoy's House of Blue Lights is no longer open. So when my editor at Film Threat informed me that I was going to review a New Orleans documentary with a chewed-up cigar hanging from his mouth, I was not enthused. However, now that I have seen director Martin Shore's amazing Take Me To The River: New Orleans, I have completely changed my tune. I now have to see the Big Easy before I leave this planet. 
Written by Robert Gordon and Shore, the documentary features the rich narration of John Goodman, who I have previously heard speak passionately about the city. The filmmaker introduces himself and states his purpose right up front. Shore is teaming legends in the New Orleans music scene with up-and-comers to collaborate in his recording studio. Old and new schools smash together like distant stars and make something miraculous — traditions such as brass bands and Carnival mix with contemporary styles like the twerk-a-tronic pulse of Bounce. A strong bridge is built between icons like the Neville Brothers and Dr. John to rising local stars such as Big Freedia and Ledisi. The impact of Katrina on the city and its music was disastrous, but the documentary proves New Orleans didn't go anywhere.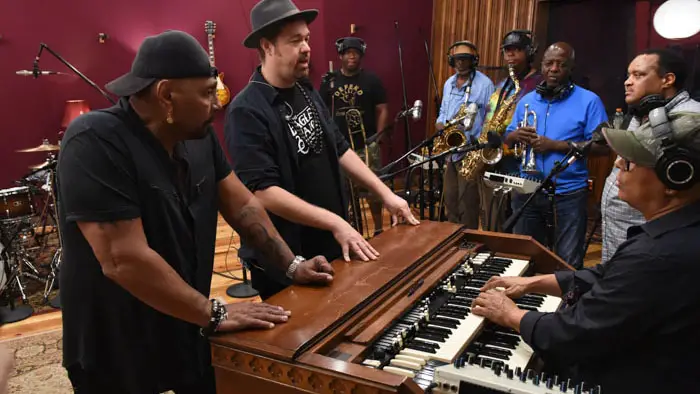 "…teaming legends in the New Orleans music scene with up-and-comers to collaborate…"
Martin Shore is a music producer and obviously knows a thing or two about arrangements. Take Me To The River: New Orleans takes off like a jockey full of bourbon and never slows its stride. The artists' backgrounds flash like lightning through a window, and then we slam immediately into their music. The live studio performances capture the energy of the New Orleans music tradition. Despite being unfamiliar with nearly all the music, I found it was fantastic. There is this infectious boogie running through the picture that never fades. Shore always includes just enough of everything, never cutting too short or staying too long. You will be pleasantly surprised over and over. This movie hits you on the head, drags you into an alley, and stuffs money into your wallet. Pacing-wise, it is faster than a hot buttered cheetah.
Take Me To The River: New Orleans is edited together in a way more organic to music than traditional documentaries, which works wonders. Remember when you were little and had songs sung to you to learn things? Same principle. In no time at all, I went from being completely oblivious about the city's music to feeling like an insider. The jazz was hot, and the funk was deep, dark, and delicious. The new school behaves very well, both enthusiastic and respectful of the old school. This documentary is one of the best showcases of why New Orleans is constantly a top travel destination.
Shore pulls all this off on the back of the music scene alone. I do not once remember the movie leaning on the city's famous food or vampires. Again, I had zip, zero, nada interest in New Orleans prior to watching this. Now I am packing a satchel of gris-gris, firing up the Night Tripper records, and am pointed towards the levees.
For screening information, visit the Take Me To The River: New Orleans official website.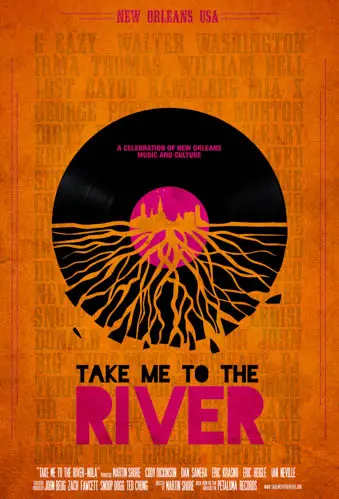 "…I now have to see the Big Easy before I leave this planet. "