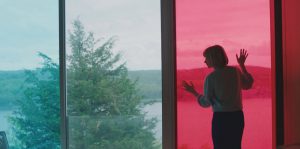 Pregnancy has been portrayed in cinema both negatively and positively almost since the very start of the medium. It's a complicated subject both on and off-screen for sure, and I will not claim to be an expert on the matter, considering I have never been pregnant. However, I can say that Carlo Mirabella-Davis tackles the subject from a unique vantage point in his film, Swallow. Although it is much more than just a movie about a pregnant woman; so, so much more.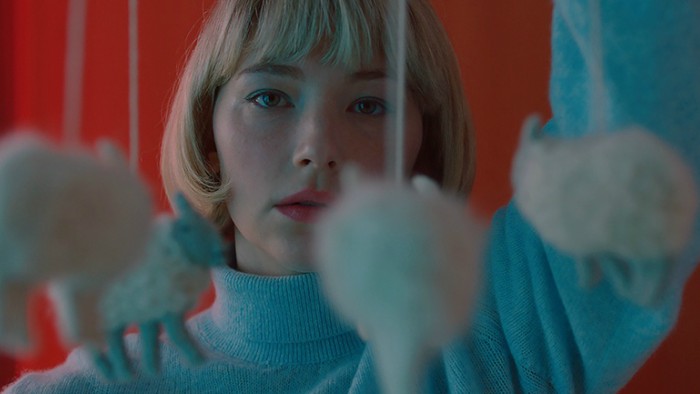 "Hunter starts to feel as though she's been taken captive in her own home…"
Haley Bennett stars as the aforementioned expectant mother at the heart of the film, Hunter. She lives in a perfect house on the Hudson River with her husband, Richie (Austin Stowell). She worked in retail prior to marrying and now doesn't have to work at all. She spends her time vacuuming, dusting, and cooking dinner while wearing the most immaculate outfits. The whole scenario, at least on the surface, is an Ozzie and Harriett dream come true.
When Hunter becomes pregnant, she develops a psychological disorder called pica, which is a desire to eat inedible things. It's honestly not that uncommon in pregnant women, but most of the time, it manifests itself in the relatively harmless eating of ice or pagophagia. Hunter's pica visibly starts there, though it seems as though it is something that might have existed for a long time.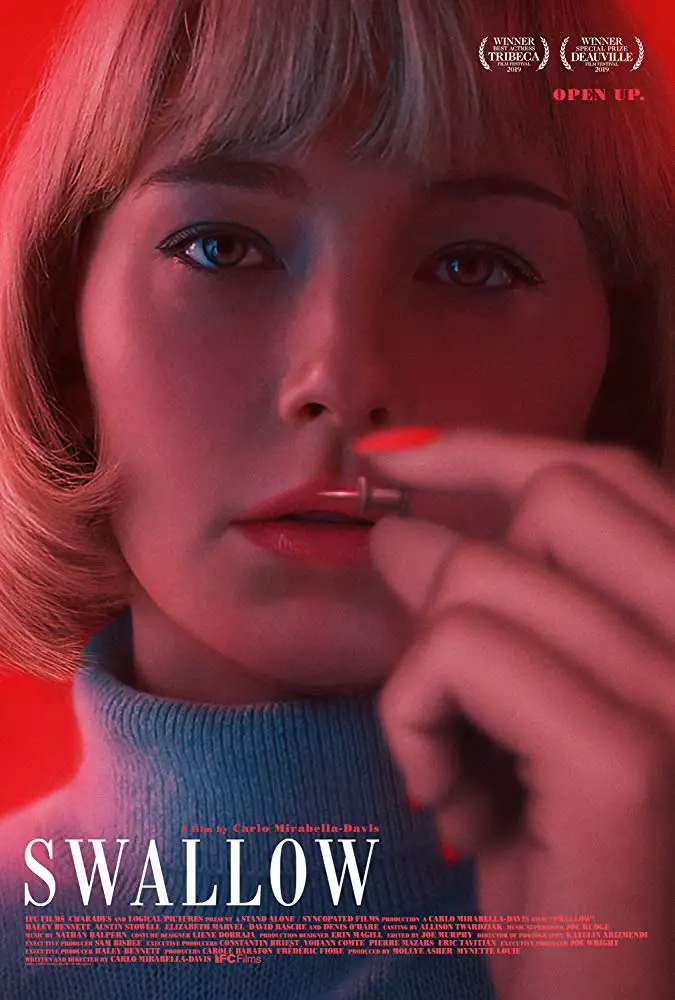 "…by the end, you're thoroughly invested in Hunter's journey"