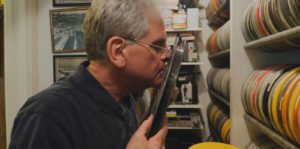 Stuart Shostak, the subject of director C.J. Wallis' Stu's Show, reminds me of a much livelier and entertaining version of Marvel's The Watcher. The titular super fan collects reels, Betamax, VHS tapes, and DVDs for everything from the Golden Era of television and on. I can relate a bit on a much smaller scale because I used to record Late Night with Conan O'Brien every night on VHS. There was a certain magical feeling in being able to rewatch a tape in the days before DVRs and streaming when you never knew if something special you saw would show up again in a rerun.
The documentary is a fascinating look at two very different stories. It opens with Shostak's star-studded wedding to longtime girlfriend and fellow TV junkie Jeanine Kasun. The affair is filled with celebrities of yesteryear, such as Ed Asner, Dick Van D**e, and Wink Martindale. The first portion focuses on Shostak's passion for the shows of that generation, his friendship with Lucille Ball, his love story, and Shostak's career in the entertainment industry.
Amazingly, Shostak actually became good friends with many of his television idols out of a good amount of both sheer will and luck. For example, Ball became his mentor and friend, even getting him a speaking part on one of her shows. Shostak paints a picture of Ball as a compassionate motherly figure who had a firm grasp on every aspect of show business, as opposed to the nasty "never meet your heroes" kind of person that others have made her out to be.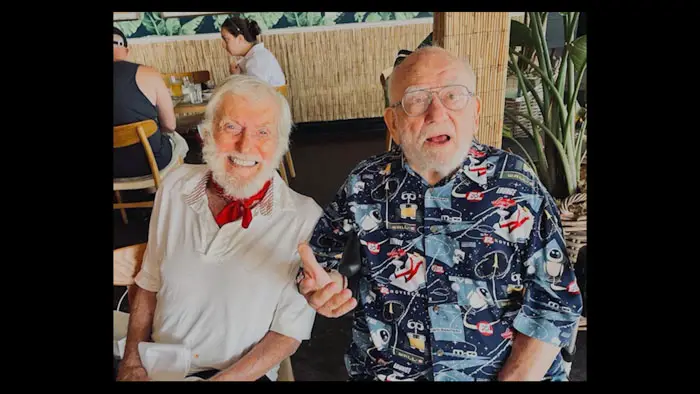 "…friendship with Lucille Ball, his love story, and Shostak's career…"
I grew up watching Nick at Nite reruns of shows that Shostak adores, like My Three Sons and Leave it to Beaver. It was the early days of pop culture entertainment, which like the subject here, I've been obsessed with for my entire life. Will viewers who don't know about or care for the Golden Age of Television be invested in Stu's Show? I believe so because Stu Shostak is an interesting character in his own right. His boundless energy and excitement jump off the screen, giving the first half a light and upbeat tone.
The second half takes an unflinching look at some of the horrors of the healthcare industry. The film takes a dark downturn when Shostak and some of his famous friends describe the kind of neglect and mistreatment Kasun received in multiple facilities after a life-threatening condition. Shostak had to devote all of his time and energy to making sure that she got even the most basic of care because the staff was overwhelmed and/or simply didn't put in the effort unless someone was watching. Justifiably so, Shostak was rightfully livid at this.
I had just watched the documentary Pharma Bro, which is about a villainous type of person who raised the cost of a life-saving drug by 800% out of sheer greed, right before viewing this. I can only conclude that the state of health care in the United States is in shambles. It's a sobering reality that I hope enough people will care to enact change one day (possibly after viewing films like these).
The end of Stu's Show features a bit more of the joyous wedding. My only minor criticism is that I wish this part of the movie was longer after the downer about healthcare right before. On the other hand, I love the revelation that Shostak's major goal in life was to be a warm-up entertainer for television shows (which he did for many years) because it shows that we don't all have to have grand ambitions in order to be fulfilled.
Stu's Show will be available on VOD on May 2, 2022.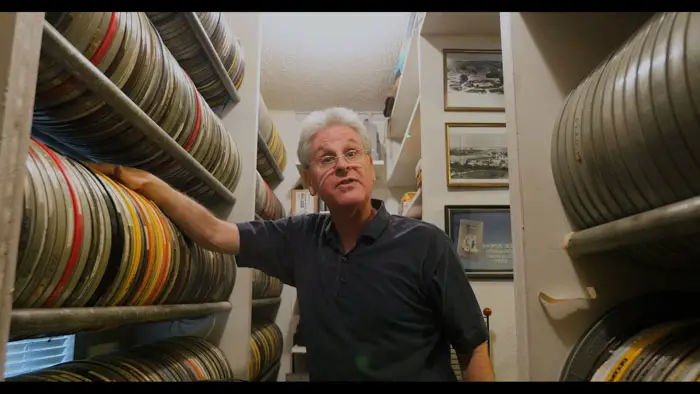 "…boundless energy and excitement jump off the screen..."