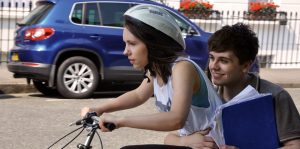 We all grow up; there's no avoiding it. Some of us yearn to go back to simpler times, either as a frivolous child or lovestruck teen. Perhaps we should consider how awkward we were at the time before taking a trip down memory lane because chances are, it ain't pretty.
The coming-of-age genre is a crowded genre. The coming-of-age story always follows a young person who becomes an adult, or they are heading in that direction. It's not like a young person has a podium to tell their own coming-of-age story, let alone an audience of millions willing to listen to it. But coming-of-age films tell a teen-centered story, some of which are considered classics (Stand By Me, The Breakfast Club, The Perks of Being a Wallflower). There is a multitude of coming-of-age films that have captured an entire generation or culture, and they have done so with a comedic, romantic, or dramatic touch.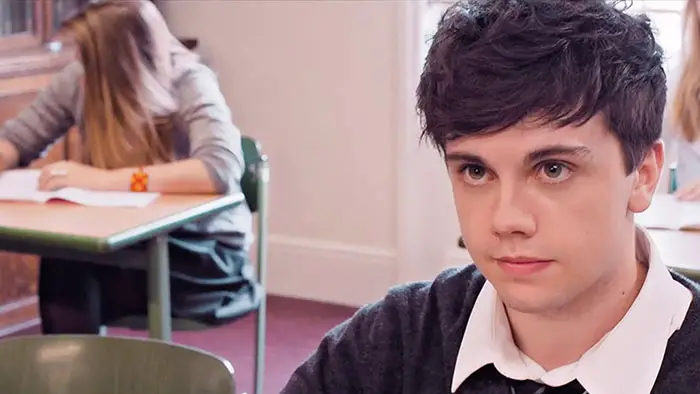 "..she's covertly following a cute boy, and she's planning to spark conversation with him…"
Any notable coming-of-age film can relate to somebody who likely underwent similar circumstances of the main character in the film. The same could be said for Hillary Shakespeare's Soundtrack to Sixteen, which could instantly evoke emotional resonance from anyone who grew up in the U.K. in the last few decades.
Soundtrack to Sixteen follows two lovably awkward teenagers, Maisy Tennison (Scarlett Marshall) and Ben Maxwell (James Calloway), who are growing up in London as they prep for their taxing school exams. When we first meet Maisy, she's covertly following a cute boy, and she's planning to spark conversation with him, but she retreats almost immediately. As Maisy runs away to avoid detection, she bumps into Ben. Both of their introductions are treated similarly, as loquacious voice-over characteristically conveys them both as anxious teenagers, caught under the weight of their own insecurities and scattered thoughts.
The fact that Maisy continues to go unnoticed and uninvited to parties that her friends were invited to, Maisy decides to desert her friends (especially her best friend, Megan, played by Isabel Fidderman) to insert herself into the popular group. Ideally, Maisy's hoping that retaining a vapid friendship with them will make her seem more appealing to the aforementioned cute boy she's crushing over.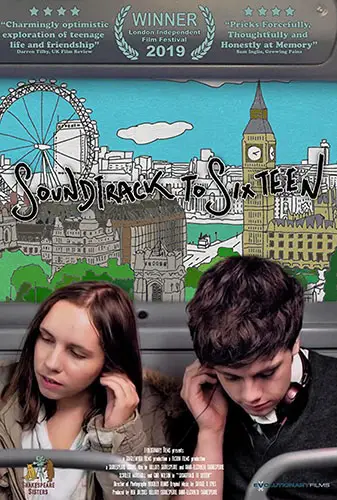 "…a fairly talented supporting cast, a lived-in school setting, genuine messages about friendship..."