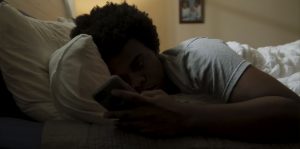 I imagine the reason filmmakers are drawn to independent films is the creative thrill, the challenges of creating something from almost nothing, and the pride that comes with seeing one's work on the big screen. This sense of pride emanates from Miles Triplett's rom-com Social.
Gary (Gary Champion) is having problems adjusting to his new life after moving to Atlanta. He suffers from significant social anxiety preventing him from making new friends in a new city. The only person he talks to is his abusive, tough-loving therapist, Dr. Dill (Miles Triplett). After a ruthless session, Gary heads to the park, where he sees Alexis (Lanee Bond) sobbing over a crushing breakup with her ex. To say this encounter is awkward is an understatement.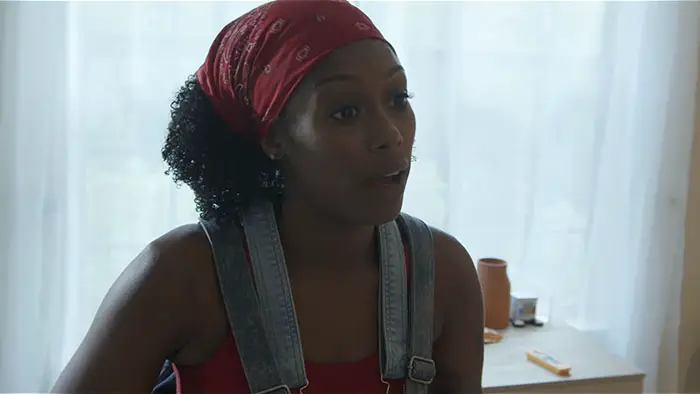 "…Gary is still hung up on his hometown girlfriend, Kayla…"
Soon, Gary strikes up an odd relationship with Alexis. She thinks his social anxiety makes him a coward, and Gary becomes increasingly frustrated with Alexis' Attention Deficit Disorder. And it seems that there might be a little chemistry between the two. But there can't be because Gary is still hung up on his hometown girlfriend, Kayla (Candice Bradley), who also recently moved to Atlanta.
Gary decides he has to reconnect with her. The problem is she recently dropped off the grid, so Alexis decides to help Gary find his love. As the duo uncovers the clues of her disappearance, they meet a crazy cast of characters along the way.
Social falls squarely in the rom-com genre, which unfortunately sets a very low bar in quality from the start. The movie does very little to rise above it. We have two very imperfect (or normal) lead characters navigating through love and friendship only to be derailed by crazy situations and even crazier characters. Reality is absurd, and wacky is an acquired taste that not everyone will enjoy.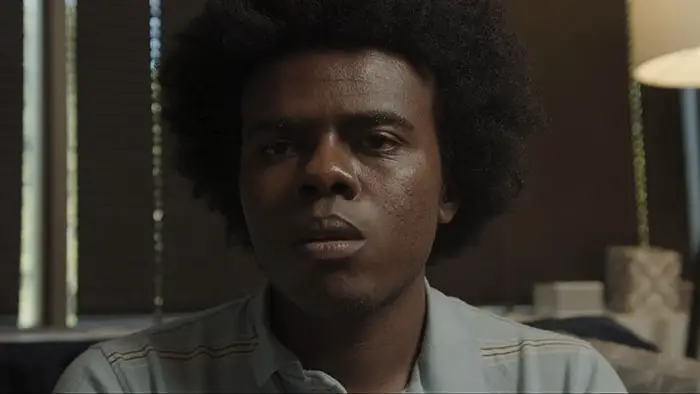 "…can't wait to see where they go next."