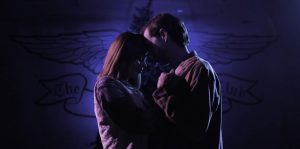 Most of us are haunted by something in our past, whether it be a minor embarrassing moment in middle school or a major mistake that was made as an adult, we all carry a secret shame that we do our best to avoid thinking about. Imagine if these memories could come back to life and haunt you for real. This is is the basic premise of Mitch McLeod's Silhouette.
Amanda (April Hartman) and Jack (Tom Zembrod) Harms are coping with the tragedy of their young daughter's untimely death. Or I should say they are barely coping with it. Particularly Amanda. Jack decides that the best move is to make a literal one to a secluded house to have a new start. Amanda is so despondent she doesn't even see the house before they move into it. It's in the middle of the woods and is particularly spooky at night.
It doesn't take long before Amanda starts seeing and hearing things. It also doesn't take long for Jack to get back to his flirty old self, getting a little too close for comfort with their neighbor, Dawn (Jessica Dawn Willis). The Harms were trying to escape their feelings surrounding their daughter's death and they soon find out that moving away doesn't mean that the feelings stay behind.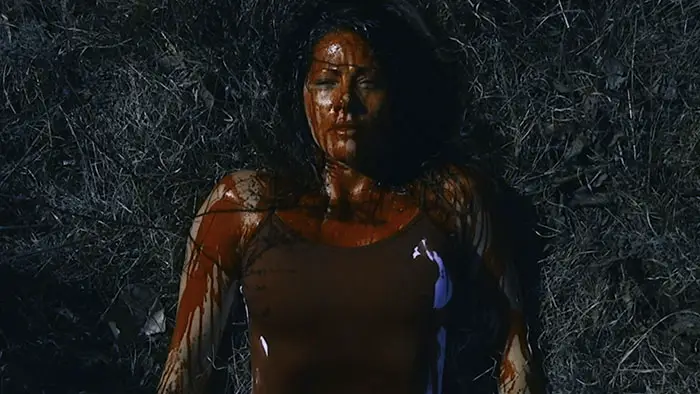 "…a soap opera of a haunted house film for lovers of relationship drama."
Silhouette manages to be a haunted house movie, a psychological thriller, and a relationship drama. Some might say that it is a little ambitious and in some spots it is, but the scenes where the film hits the mark are unforgettable. April Hartman's performance is the spotlight of Silhouette. She is believable as a mentally ill person who's grieving and is also literally being haunted by her past. It's everyone's nightmare come true.
There are some camera movements added to cause a psychedelic effect, and some Sam Raimi-in-Evil-Dead-esque edits to let us know that there's something amiss about the house and the people inside. There's a little bit of blood and gore along the way too, just to make sure that you know this is a horror movie. However, the script lends itself to being a straight drama. My gripe with Silhouette is putting too much on its plate. The film is about thirty minutes too long and is slow in parts that don't necessarily even need to be there. However, the good parts are great. If some of the fat were trimmed off, it would improve the film by a mile.
Watch Silhouette when you're in the mood for a good emotional drama that just so happens to have some blood splattered around the edges. It's got more than enough to offer in the drama department, and the scare-factor is medium-high. The ending is incredible and makes watching the slow parts worth it. However,  there definitely are some slow parts, so keep that in mind.  Don't go in expecting your typical haunted house/possession/ghost story and you won't be disappointed. It's a soap opera of a haunted house film for lovers of relationship drama. If that sounds like something you would enjoy, then Silhouette is right up your ally.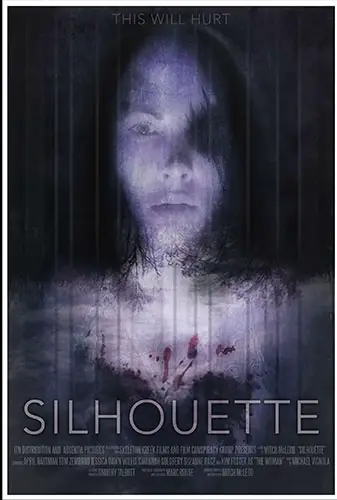 "…decides that the best move is to make a literal one to a secluded house to make a new start."