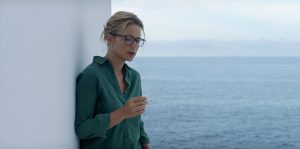 NEW TO VOD! As a writer, movies about writers have always been incredibly fascinating to me. Barton Fink, Adaptation, and The Hours all come to mind as favorites, though there are countless others. The French film Sibyl, written by Arthur Harari and Justine Triet, and directed by Triet, is another brilliant film to add to the canon.
Sibyl (Virginie Efira) is a psychotherapist who has decided to put her practice on hold to devote her time to her first love, writing. She keeps two patients: a young boy who communicates with Sibyl only if they're playing board games and a new patient who calls just as she's about to quit the therapist-life, Margot Vasilis (Adele Exarchopoulos). Margot is an actress who is having an affair with Igor Maleski (Gaspard Ulliel), the co-star of her latest film. He also happens to be married to the film's director, Mikaela "Mika" Sanders (Sandra Huller). As a therapist and also as a writer, Margot's dilemma proves to be irresistible to Sibyl.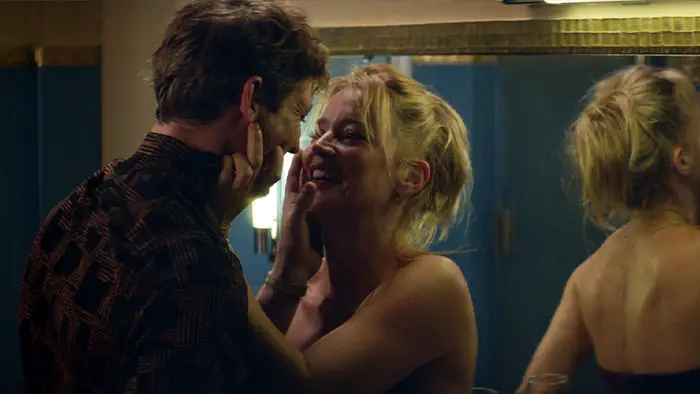 "As a therapist and also as a writer, Margot's dilemma proves to be irresistible to Sibyl."
Not only is Margot having an affair with Igor, but she's also recently discovered that she's pregnant with his child. She's having a hard time deciding whether or not she wants to have an abortion and keeps asking Sibyl what she should do. During this time, Sibyl begins writing her "fictional" book, using herself, Margot, and Igor as characters. The whole situation comes to a head when Margot insists that Sibyl join her on-set to help her once she's made a real mess of everything.
We ultimately discover through flashbacks the reason that Sibyl is so fascinated with Margot is that earlier in her life, she was a similar brand of  "hot mess." In the current day, Sibyl is sober, but in the past, she was quite the alcoholic. She had a boyfriend, Gabriel (Niels Schneider), who, during their passionate affair, helped her through the early stages of her sobriety. She and Gabriel don't stay together, but she thinks of him often, even though now she is married to Etienne (Paul Hamy). Sibyl also has a younger sister, Edith (Laure Calamy), who's a bit of a mess herself and is currently staying with her, Etienne, and their two young daughters.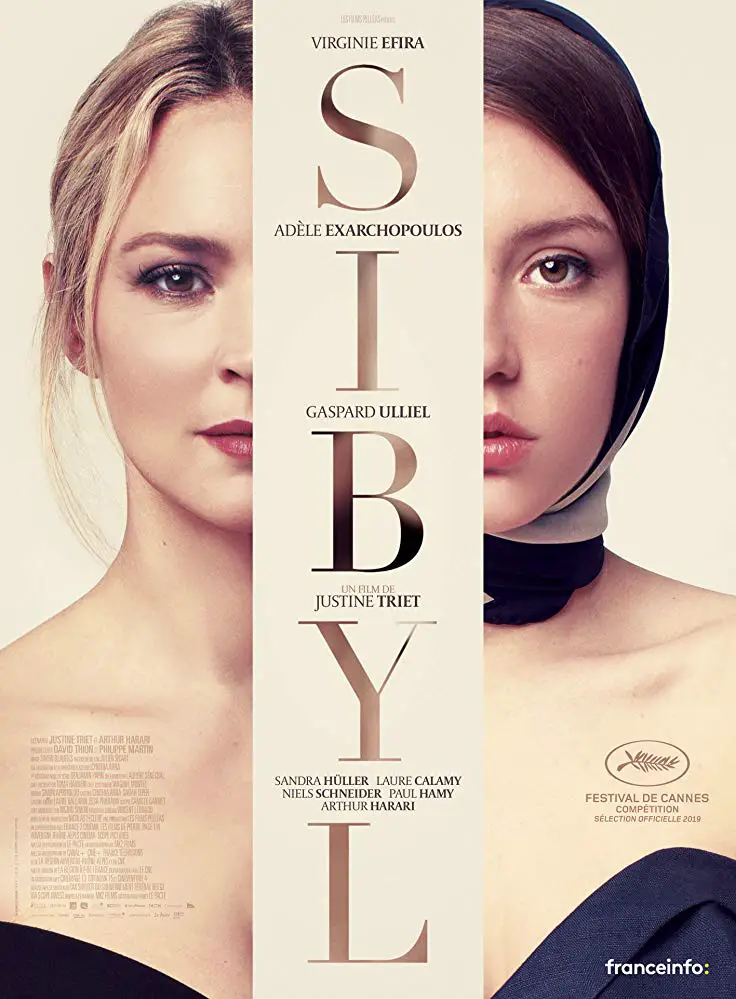 "…the overarching theme is recovery, whether from drugs and alcohol or a loss..."