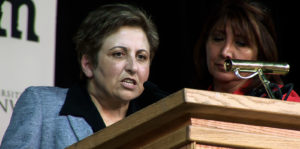 Shirin Ebadi: Until We Are Free is just as much about its titular subject as it is about the history of Iran. Written and directed by Dawn Gifford Engle, the documentary uses new interviews, archival footage, and animation to explain why the former judge turned advocate barrister is such an inspiration to women worldwide. Does the film capably spotlight Ebadi's storied legacy, or is it just a glorified Wikipedia article?
Born in 1947, Ebadi studied hard and became one of the first female judges in Iran. Unfortunately, after Iranian Revolution in 1979, all female judges were demoted to administrative positions. This was the beginning of her political advocacy, which got more intense as the government became more tyrannical. Eventually, she founded the Defenders of Human Rights Center in 2001.
Of course, all her political work and the high-profile pro bono cases she took on made Ebadi a target of the government at all turns. She had been singled out for assassination and imprisoned for dissent, among several other plans to silence her. But, while slow to happen, Ebadi has witnessed a change in her country for the better.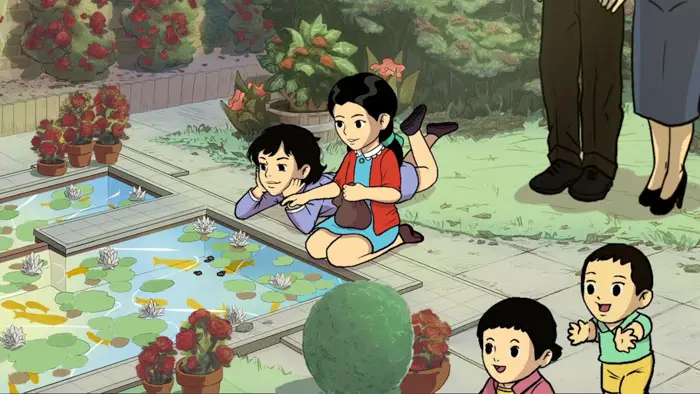 "…made Ebadi a target of the government at all turns."
Shirin Ebadi: Until We Are Free looks at why that change is crucial to Iran. Yes, fundamental human rights should be extended to everyone, regardless of gender, sexual orientation, or religious beliefs. See, once a part of the Persian Empire, Iran was much more forward-thinking and progressive. In Ebadi's lifetime, she has seen freedoms eroded away until civilians cannot handle it anymore. If Engel will make you empathize with every human on the planet by the time her documentary ends.
Aside from the obvious inspirational aspect of the film, it is very handsomely produced. The animated segments detail Ebadi's early life and career and are very well-drawn. Interviews are intercut with shots of Iran's landscape or blooming flowers. It is all quite pretty to take in.
While it is expansive, the film feels a little long. Segments begin to feel a bit repetitive for ten or so minutes. Though, once a plot to kill Ebadi comes to light, the pace tightens right up. As such, the movie is never boring exactly, but some parts don't capture the audience's attention as well as others.
Shirin Ebadi: Until We Are Free is an exhaustive overview of a remarkable woman and what she means to her country. Ebadi is the first Muslim woman to win a Nobel Peace Prize, an honor she wholeheartedly deserves. While the film gets a little repetitive around the 40-minute mark, it regains momentum quickly. Using animation and cutaways allows Engle to make a film that feels complete and not a dry lecture on its subject.
For more information about Shirin Ebadi: Until We Are Free, visit the Peace Jam website.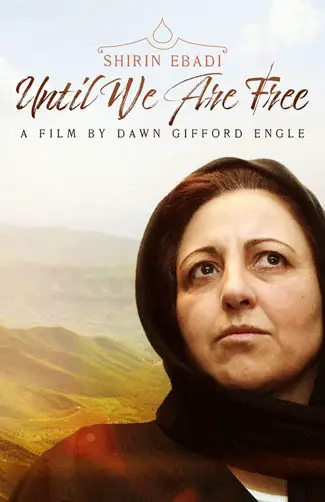 "…very handsomely produced."