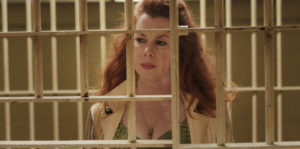 Shelter in Solitude is a charming indie film with the kind of guts that can land someone where it is set – Death Row. Indeed only fools don't fear to tread where Susan Sarandon won the Oscar. The plot hews quite closely to the outline of Dead Man Walking, but instead of a nun ministering to a condemned inmate, it features a bar owner with a short and distant past as a country singer.
Siobhan Fallon Hogan has turned in a strong script that makes light work of dark things. Her story plays inventively with the opening days of the COVID outbreak, using the disruption to place Valerie (Hogan) in the unlikely role of a prison guard during the condemned Jackson's (Peter Macon) last week on Earth. The film then sketches out the relationship that forms between them as Valerie's irrepressibility thaws the shell Jackson has built around himself. Robert Patrick rounds out the leads nicely as the prison warden and Val's older brother Dwayne, who is constantly exasperated as she bends and breaks protocols.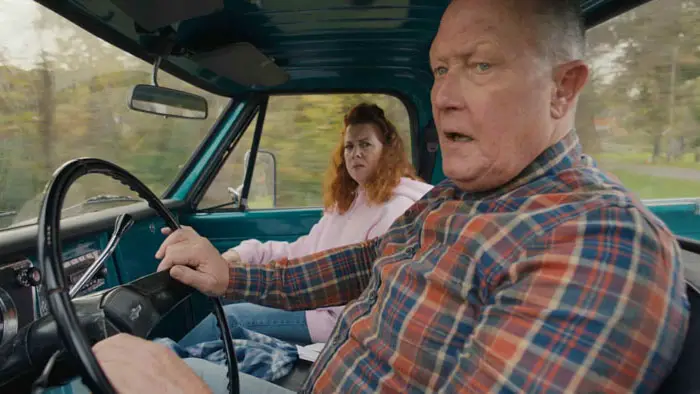 "…the opening days of the COVID outbreak…a prison guard during the condemned Jackson's last week on Earth."
Val and her brother are charming characters you automatically believe in. Jackson doesn't fare as well, and his predicament seems undercooked by comparison. Despite this, Macon brings poise to his portrayal of a decent man who pretty much blacks out one day and finds himself locked up on death row the next.
Val is great, often in a pink nighty, hair teased into a mountain, on sets that look broken into. Hogan brings a ton of energy to the portrayal, so it's a shame the prison wing – a big coup as a filming location – has uniform lighting that robs the frame of the light and dark being sketched out in the characters. The leads wear beige, against the beige prison walls, so the composition whites out, narrowing the visual scope and giving scant options for mounting the performances with any impact.
There are nice touches like Val's singing past glimpsed in a cute tour poster from the nineties. But it's freshly pinned all over when she'd have put up one in a frame? 
This is a nice little script, and director Vibeke Muasya delivers the best of its comedy and drama well. The relationship between Val, Dwayne, and Jackson is a nicely drawn pleasure that's worth checking out, and the New York state setting of Syracuse brings some great regional color. It's a good film, well put together.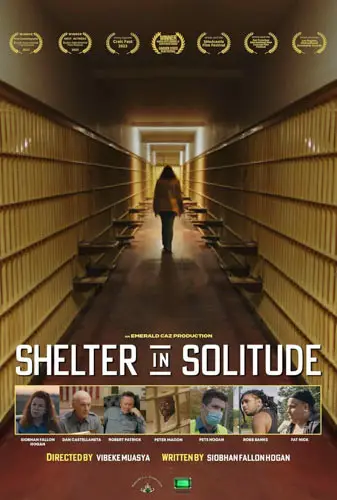 "…Hogan brings a ton of energy..."