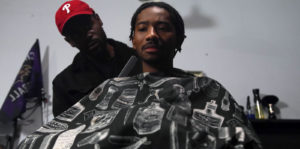 I imagine it a difficult task to convey the feeling of anxiety without coming off as overly sentimental. I imagine it similarly difficult to meld such a topic with the backdrop of socioeconomics. However, writer-director Nate Reynolds has respectably accomplished both in his short film Shear Disturbance.
The setup is simple: Tyrone (Devon Grevious), a shy young man, has to accomplish the simplest of labors in getting a haircut. However, such an endeavor proves complicated when he is shown not simply to be shy but, in fact, to struggle with anxiety.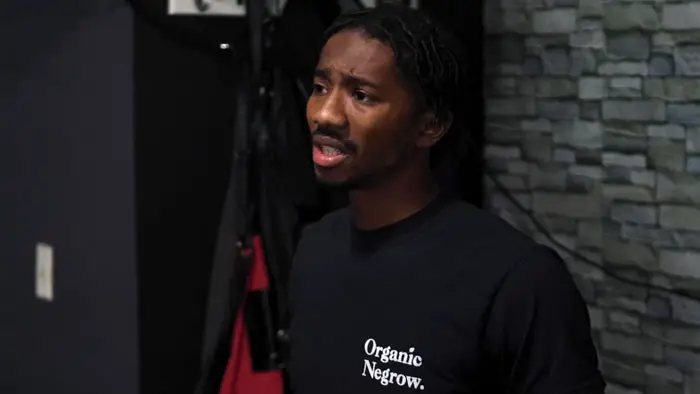 "…such an endeavor proves complicated when he is shown to not simply be shy, but, in fact, to struggle with anxiety."
Shear Disturbance is straightforward in how it presents its narrative. This largely works to the film's advantage, as Reynolds is able to explore—and better yet, translate to an audience—the roller coaster of emotions of those who regularly face anxiety. Through the use of clever, articulate cuts, close-ups on objects, and attentiveness to body language, Tyrone's struggles become understandable for those who have never experienced such anxiety.
However, while Shear Disturbance draws a lot of potency from its forthcoming style, it can also feel, at times, quite skeletal. Though it is just a short film, Tyrone's character seems to cry out for something more—a little extra meat on the narrative bones to deliver not just emotions but also poignancy. Indeed, while much is achieved in the film's short time frame, the characters often become too archetypal in their interactions.
Still, Shear Disturbance is a strong offering from Reynolds. As a director, he has a solid grasp of characterization. If he can continue to balance the emotional weight of his characters with the lived-in aesthetic of every day, his future films will certainly be ones to watch.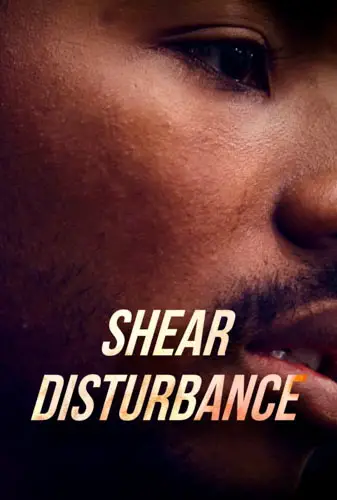 "…As a director, [Reynolds] has a solid grasp on characterization."