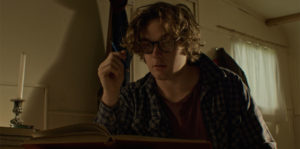 We're just aimless souls staring into our cell phones. In co-director/writer Alexander Campbell and co-director Mark Solter's short film, Everyone Writes Memoir, our addiction to devices was a slow journey down a dark path. The film takes us right to the crossroads of Mia's (Gloria Blake) and Daniel's (Anthony Crum) relationship. Daniel feels lost in life as if he's living outside of himself. But he has this underlying belief that technology will solve many of the personal problems we humans face.
Mia, on the other hand, has to live with Daniel. After a long trip, she comes to their seaside home to find that he has somewhat given up. Their home is unkempt, with dirty dishes lying around, and he's failed to pay the power bill with the money she gave him days ago. It also doesn't help that Mia stumbled across Daniel's personal journal.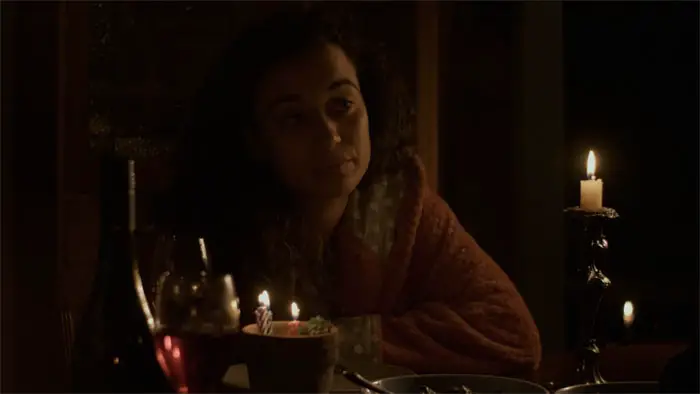 "…Mia stumbled across Daniel's personal journal."
Everyone Writes Memoir is about how our technological addictions subtly isolate us from the world and even those we live with. Cambell and Solter's short takes us right into the heart of a relationship that is falling apart. It's this phenomenon that happens in all relationships. Every single one begins with excitement and romance. Then moving in together to start something new. As time rolls on, if a relationship is not tended to, it grows stale. In the case of Daniel, he cowers into his device and withdraws from the world and his love. At one point, Mia confesses she grabbed Daniel's phone and went through his DMs, almost hoping for the worst.
This is a gorgeous film. Shot in New Zealand, I'd kill to live along the sea coast in the home of our protagonists. The irony is not lost on being surrounded by nature while still being a slave to the digital. Blake and Crum are almost too good as the couple destined for failure. This short drama can hit a bit close to home for those of us who've struggled in any kind of long-term relationship.
Everyone Writes Memoir builds upon the theme that we are social beings, and forces at play slowly tempt us into isolation, even from the one sitting next to us at the dinner table.
For screening information, visit the Everyone Writes Memoir official website.