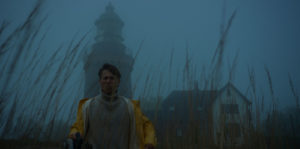 In Shadow Island, director Johan Storm is working off a sure-fire formula for success. Set on an isolated and dismal Swedish isle shrouded not only by storm clouds but also by a mysterious history of disappearances and death, the film's locale helps to set the mood. It's the type of setting that naturally lends itself to scares, and perhaps this enabled a sense of complacency at the hands of Storm and company. This is a picture that's not without its thrilling moments, but it's one that either needs more narrative cohesion or more reliance on tried-and-true genre building blocks.
David (Johan L. Heinstedt), a young Swedish military officer, is plagued by the tragic suicide of his father in 1991. Details about his father's passing and what he was working on prior to his death are scarce. Still, a chance discovery of a trove of his father's working documents inspires him to visit the island (and the lighthouse his father worked in) to get to the bottom of it all. He hires a salty mariner to take him to the island only to find it uninhabited, except for a young woman named Sarah, played by Hanne Mathisen Haga. She's living in a lighthouse on the other side of the island, working on her dissertation. Both bond over their troubled background, and soon enough, mutual curiosity regarding the previous owners of the lighthouse and the discovery of alarming letters sets the narrative down a sinister path.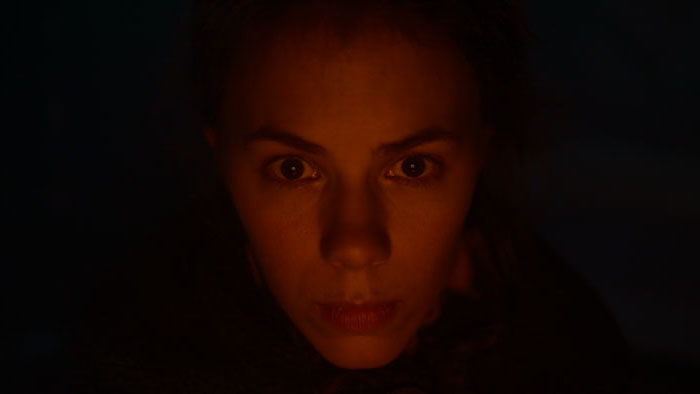 "…plagued by the tragic suicide of his father in 1991. Details…prior to his death are scarce."
It's a basic setup and one that predictably allows the two to fall for each other in true cinematic fashion. It's predictable, but not a choice I necessarily hold against the film because the intrigue that follows their investigation into the island's history is full of hair-raising moments. Where the film eventually loses me, though, is the clumsy and tired insertion of Cold War-era politics late into the film. It's a jarring switch, and I sorely missed the moments when Storm was more focused on the relationship between David and Sarah on that miserable rock. Is Sweden's status regarding NATO really necessary to pontificate about in a film like this? I argue that it's not, and the convoluted story to come works to diminish much of the film's earlier strengths.
It's all the more frustrating because the aesthetic that Strom and his DP Ankar Anwar brought to bear provides an engrossing atmosphere of Nordic desolation that works wonders for scares. Haga and Heinstedt also give noteworthy performances that have the audience yearning for more time with them alone in place of the awkward introduction of Soviet goons we get. Trying to do too much in the span of ninety minutes is an insurmountable impediment to the success of Shadow Island. Still, even so, there's a period of 30 minutes in the film that really gels together. Storm is on the cusp of something great, and with a little authorial discipline, his next film could make audiences shout, "Skål!"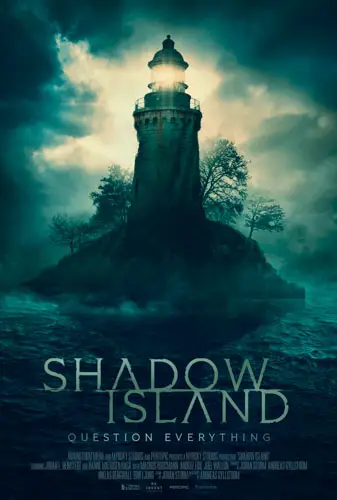 "…engrossing atmosphere of Nordic desolation..."