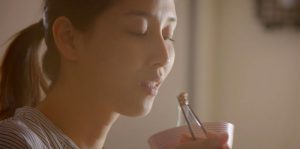 FANTASIA FEST 2021 REVIEW! I suppose it depends on what kind of lifestyle you have, but for most adults, it doesn't take long to realize that life is complicated, messy, and weird. The same can be said threefold when it comes to love and sex. Sexual Drive takes this thesis and gleefully runs with it to the extremes of human frailty. The film is masterfully written and directed by Kôta Yoshida, and it's one of the darker explorations of human sexuality I've seen since David Cronenberg's twisted masterpiece, Crash. In fact, a portion of this production takes the basic theme of that movie/novel and uses it to create something that, in the end, is almost humorous and cute.
Sexual Drive is split up into three vignettes, all tied together by a rakish stranger named Kiru (Tateto Serizawa). Kiru is somewhat of a Loki in this particular cinematic universe, causing some mischief that would make Tom Hiddleston blush. He confronts three different people with their darkest sexual secrets and leaves them to deal with the fallout. Somehow all of the stories revolve around food, whether natto, mapo tofu, or ramen with extra backfat. This creates an almost indistinguishable line between the hunger for food and sex in these poor characters. Kiru leaves all the strangers in shock, but almost always, it's the push the person needed to get over themselves and whatever hang-ups they have. He's a bringer of uncomfortable truths.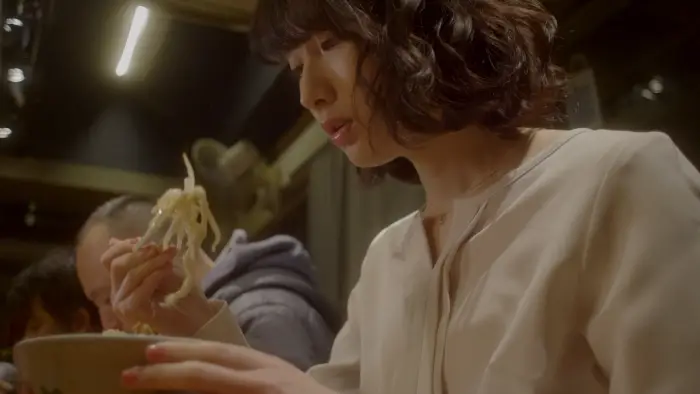 "…confronts three different people with their darkest sexual secrets…"
Sexual Drive is technically a pinku flick, aka a Japanese film about sex, or that contains nudity. However, there is no actual sex at all. It is all implied. That doesn't mean that you don't leave the experience feeling somewhat filthy, and this is definitely not a title you want to watch with your parents, no matter how old you are. However, despite or because of its subject matter, the movie is wickedly smart. It acts as a vehicle for the viewers to think about what proclivities or hang-ups they themselves might have. It lets us know that we're all weird as hell, and that is, in fact, normal.
I love this film, but I am a fan of provocative cinema. Lars Von Trier and Gaspar Noe are my bread and butter. I used to play Salo every night at the video store where I worked to get people to leave around closing time. So I have a warped sense of taste. Thankfully, I know there are plenty more people like me out there. Kôta Yoshida should be thankful for the weirdo cinema fandom, too. Because that's where this movie's viewership will come from. It's a niche cinematic odyssey for sure, but those are my favorite kinds of films. If all this sounds like your bag, then go ahead and watch Sexual Drive when you can. It's 70 minutes of genius and perverted bliss.
Sexual Drive screened at the 2021 Fantasia Festival.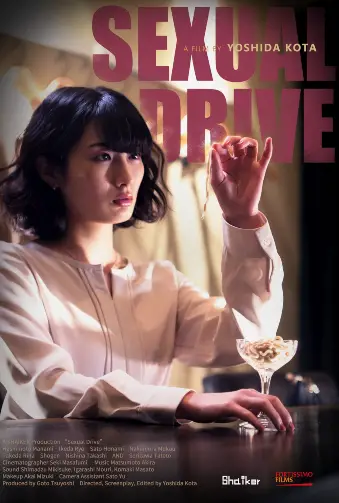 "…70 minutes of genius and perverted bliss."