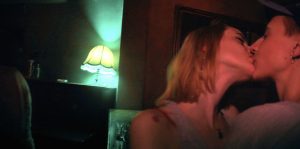 Whether you love or hate Pia Hellenthal's Searching Eva will depend on your tolerance for its protagonist, the titular Eva. Some will regard her as an empowering figure, who is freed from societal restrictions, finding redemption in complete and utter social media exposure. Others may see a lost soul, desperate to subdue her childhood traumas with abundant sex and drug use, vainly feeding off said transparency. That very dichotomy is what makes Hellenthal's pseudo-documentary a compelling if fragmented experience, somewhat guilty of being as narcissistic and facile as the system it seems to indict.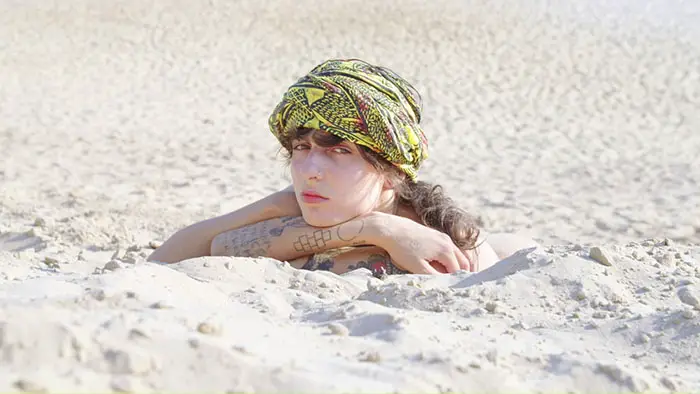 "…Eva has dedicated her life to becoming an idol of sorts to all the repressed boys and girls…"
"Being repeatedly raped by capitalism and patriarchy" – not to mention abused by her father, who told her that women start to rot at the age of 25 – Eva has dedicated her life to becoming an idol of sorts to all the repressed boys and girls out there. "I didn't want to disappear in a permanent identity," Eva states about her childhood. "I didn't want a career. I didn't want work." Her dark upbringing and anti-establishment attitude led to Eva becoming a globe-trotting, bisexual, (self-diagnosed) autistic sex worker, model, writer, musician, anarchist, feminist, and heroin junkie. In case you're wondering, she does provide her Instagram, and Twitter handles, as well as her email address. Her search for her identity goes on.
How does one become an idol when their grasp of themselves is so flimsy? When their sole purpose seems to be to defy the rules, while constantly recording themselves doing it? When they use sex and drugs as the key to unlocking a much-sought freedom? The answer is easy: just live in 2020. With an entire hashtag generation Tik-Toking away and a president who tweets insults instead of addressing the nation during one of the worst pandemics in history, it's not a surprise that someone like Eva found adoring followers on social media in this age of unrest, of people seeking solace and leadership. Topics like gender fluidity, female empowerment, and polyamory, not to mention societal disorder and rebelling against capitalist bureaucracy, are trending right now, after all.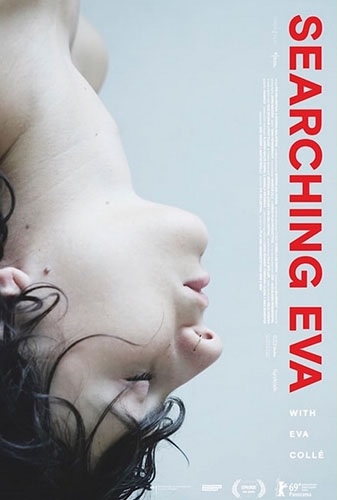 "…very self-aware and ostentatious, almost functioning as a satire of itself..."