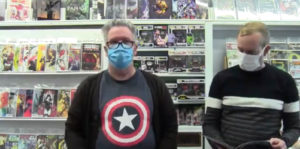 NOW ON YOUTUBE! Possibly for the first time, a fan tribute out funs its inspiration with writer/director Chris Brown's very entertaining Schizopolis 2: Psycho Killer. Film buff Chris (Chris Brown) is riding out the pandemic in Toronto in late 2021 with his wife Tamiko (Tamiko Brown) and their son Kai (Kai Brown). One day a deranged man with a knife tries to carjack Chris. Struggling with his seatbelt to get his wallet out, Chris looks up, and the man isn't there anymore. Completely bewildered, Chris comes across something even more startling while going through his DVD collection in the basement. All his Steven Soderbergh titles suddenly have different director cuts with actor and story changes that make them more mainstream.
Then Chris can't find his favorite Soderbergh DVD, the wildly experimental Schizopolis. Not only is the DVD missing, but so is any mention of it in Soderbergh's filmography. So he reaches out to his buddy Timbo, who doesn't remember watching the movie with Chris at the Toronto International Film Festival, even though it became one of their favorites. Chris then reaches out to a Soderbergh expert (Justin Decloux) who scoffs at the idea that such a renowned Hollywood director would ever make an anti-commercial movie.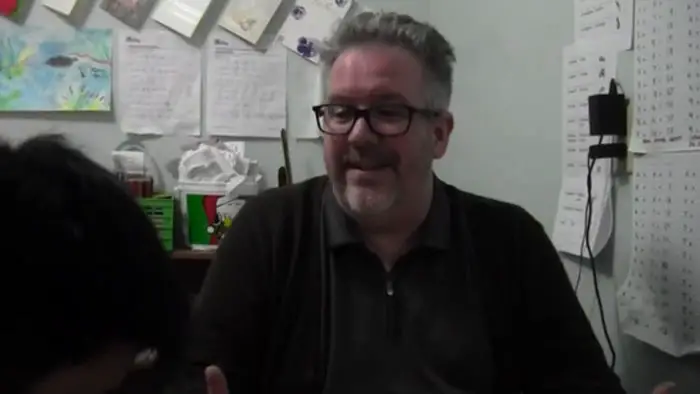 "…he is in an alternate universe where Soderbergh becomes a hack because he never cut loose…"
Chris realizes he is in an alternate universe where Soderbergh becomes a hack because he never cut loose with Schizopolis. Then he starts getting weird phone calls, accusing him of adultery and demanding large sums of money borrowed to be returned. Chris then finds that his old stack of porn DVDs has switched to violent torture movies. Finally, when he comes across an honest to god snuff movie, Chris realizes the alternate Chris in this other universe is in deep with some sick s**t.
The first piece of great news is that you don't need to have seen Schizopolis to enjoy Schizopolis 2: Psycho Killer. Back in Austin in 1997, we got a screener at the video store that I fell asleep to. Rewatching the trailer for Schizopolis confirmed the slumber was in self-defense and not lifestyle related. It looks rough and disjointed, held together like chewing gum with humor. This seldom-seen Soderbergh film isn't just unpolished — it still has the bark on it.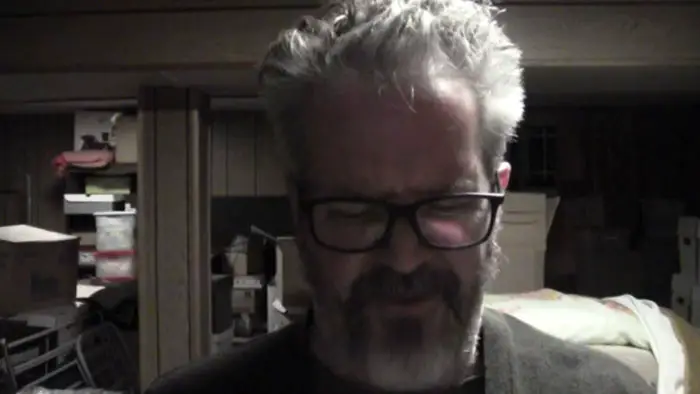 "…riffing on the style of Schizopolis..."