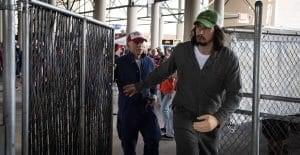 Suspending his directorial retirement, Steven Soderbergh categorically guides a skilled cast in order to ensure the indispensable levels of entertainment in his recent heist comedy Logan Lucky, which is farcically penned by newcomer Rebecca Blunt. The story follows the dissatisfied Jimmy Logan (Channing Tatum), a dedicated father who couldn't envision a better solution to provide for and spend time with his daughter than robbing his work site at the Charlotte Motor Speedway. The idea nurtures extra stimulus after he has been laid off below the belt.
Jimmy first relies on his brother Clyde (Adam Driver), an Iraq war vet who lost half of his left arm on duty, and both start ruminating about the best way of getting the unavoidable, experienced cracksman Joe Bang (a bleach-haired Daniel Craig) out of jail. The furtive Clyde intentionally commits a minor offense to be sent to the prison, where he orchestrates everything so Joe can break free with no major effort.
It's not too much to emphasize that is their intention to return him to the correction facility immediately after the job is accomplished, without anyone noticing. The other cunning comrades joining the team are Joe's sloppy brothers Sam (Brian Gleeson) and Fish Bang (Jack Quaid), who joke about needing a good excuse to break the law, and Jimmy and Clyde's sister, Mellie (Riley Keough). The team stages their act with resoluteness and intention, resorting to unorthodox procedures to succeed. When everything seemed meticulously studied and solved in their heads, a challenge arrives from a forced schedule adjustment, making the stratagem coincide with the famous Coca-Cola 600 race on Memorial Day weekend.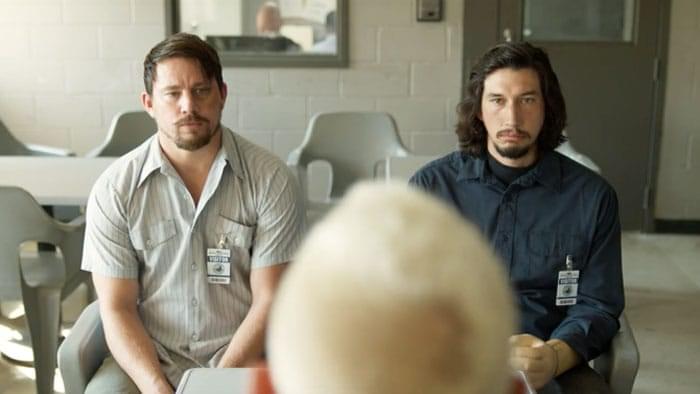 "…robbing his work site at the Charlotte Motor Speedway."
While the acting is effervescent and the camerawork assertive, the plot stays a few holes below Soderbergh's remake of Ocean's 11. However, one can sense his passion when dabbling in this particular genre, even if I dig better his low-budgeted, art-house independent inventions.
You'll certainly find bracingly funny moments scattered throughout an amusing tale that benefits with the sprightly insouciance adopted by a filmmaker who has nothing to prove.
Tatum, who also co-produces, collaborates with Soderbergh for the fourth time. Their association started with Haywire in 2011 and proceeded with titles such as Side Effects and Magic Mike.
As a curiosity, Soderbergh is co-producing the upcoming Ocean's Eight together with Steven Spielberg (direction by Gary Ross), and couldn't resist the temptation of directing a horror movie entitled Unsane, starring Claire Foy, Juno Temple, and Jay Pharoah. While hoping for these 2018 releases, you may indulge yourself in this ingratiating money-snatching scheme.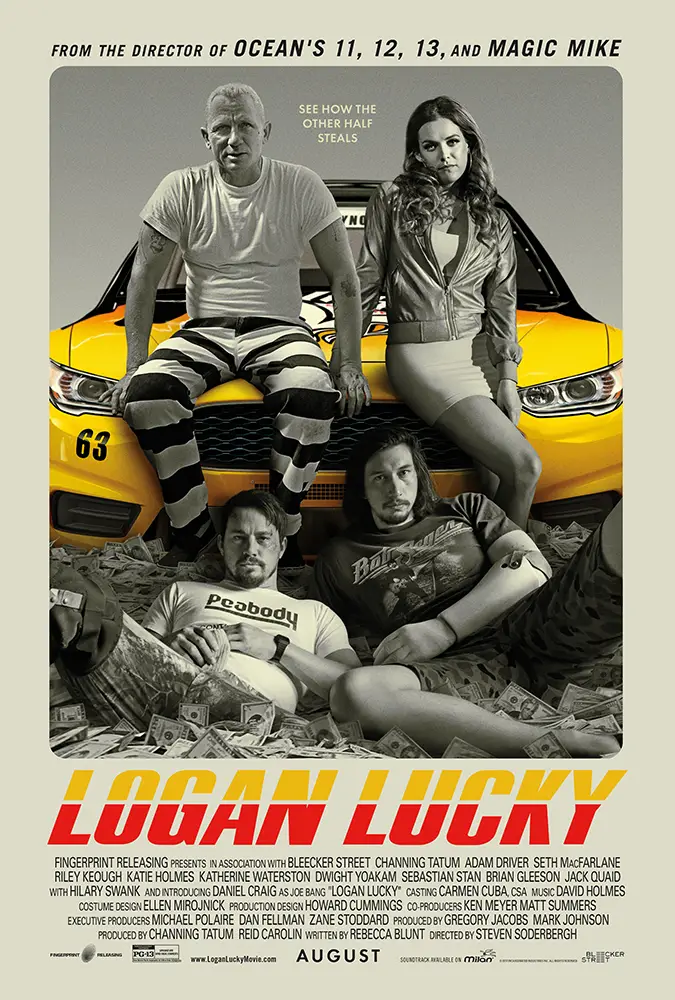 "…bracingly funny moments scattered throughout an amusing tale."