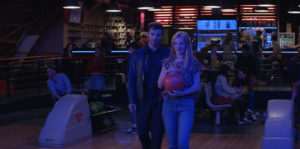 One won't look at bowling the same way after Saturn Bowling. French director Patricia Mazuy's exploration of predatory behavior is about as dour as they come, and nowadays, one would be hard-pressed to find material as dark as what one will find in this dramatic thriller. The film, written by Mazuy and Yves Thomas, relishes in representations of brutality, making for an unforgettable experience. Viewers won't find levity in this, but there doesn't necessarily need to be.
 Guillaume (Arieh Worthalter) is a homicide detective in Calvados, France. He and his half-brother, Armand (Achille Reggiani), recently lost their father, an avid hunter of animals in exotic locales worldwide. He was also the proprietor of a popular bowling alley, the titular Saturn Bowling. Their father's old hunting pals frequent the bowling alley, but neither of the brothers seems too interested in taking over the business. The troubled (to say the least) Armand eventually relents because of a lack of other serious job prospects and begins to use the bowling alley for sadistic means.
Trigger warnings generally aren't something I support, but Saturn Bowling makes the case for one. It contains probably the most uncomfortably intense rape and murder scene I have in quite some time. There probably hasn't been a more visceral example since the infamous scene in Gaspar Noë's Irreversible years back, and that's saying a lot. I'm vehemently against censorship and limits on artistic expression, but this definitely gave me pause. I'm not convinced there's truly a need for such extended misery.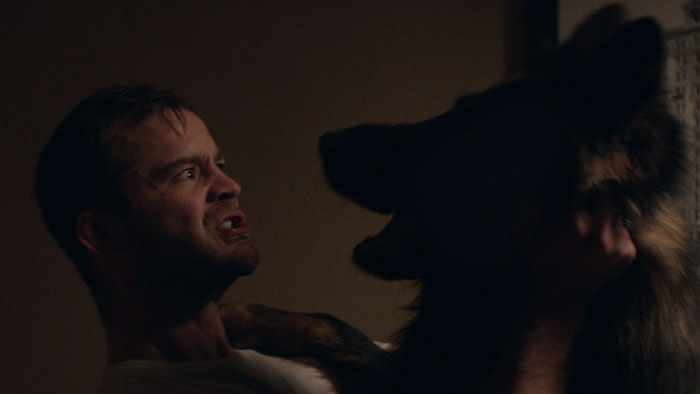 "…[Armand] begins to use the bowling alley for sadistic means."
Putting that sequence aside, the movie doesn't coalesce into a totally coherent thriller. However, it definitely stands apart from others. There's a tonal shift that's initially disarming, but I appreciated it more as time passed. During the first half, we mostly stick with Armand, and the dark tone is in line with Lars Von Trier's work from the past 15 years. Then we switch to Guillaume's perspective, which feels more like a Fincher procedural as he attempts to find the killer of a series of young women. The shift feels disjointed but thematically makes sense because of the duality of the brothers' realities.
Mazuy and Thomas bite off more than they can chew with the inclusion of green activist Xuan (Y-Lan Lucas). She opposes the cartoonishly cruel ensemble of exotic game hunters who defend their perceived right to kill animals. The character starts a misguided romance with Guillaume, but it feels like little more than a distraction to the overarching murder mystery. Additionally, the equivalence between hunting and murder is a tired cliché by this point, and Mazuy would have been better served leaving that on the cutting room floor.
Saturn Bowling is far from a strike; it's a polished Euro-thriller at its best. If one can get past Mazuy's clumsy excursions into metaphor, the meat of the story is actually pretty compelling. I can't help but posit that the disturbing violence may hinder the picture's chances of becoming a sleeper hit because of the cultural moment we live in. However, if one has the stomach for it, this is a satisfying descent into darkness.
"…a satisfying descent into darkness."