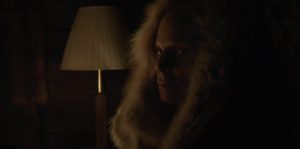 The briefest elevator pitch possible for Sator is to say that it's The Blair Witch Project meets Hereditary. However, that is far from encompassing the true spirit of writer/director Jordan Graham's horror film. Graham did practically every job imaginable, including composing the music, creating the sound design, editing, and serving as his own director of photography.
The story of Sator is partially based in reality and even stars his grandmother. Nani (June Peterson) has always engaged in the practice of automatic writing for as long as any of her children and grandchildren can remember. Automatic writing is when you sit down with a piece of paper and just let the pen do the writing. It's supposed to open up channels to communicate with spiritual forces. For Nani, it certainly does because she engages in a decades-long communique with a spirit named Sator.
Now, Nani has dementia, and her grandson, Adam (Gabriel Nicholson), is staying in a cabin in the woods near Nani's house to try to see if he can discover the mystery behind what happened to his mother, who disappeared, and the truth behind his grandfather's death as well. His brother, Pete (Michael Daniel), is concerned for Adam, but he's not doing too well himself, considering his partner recently died in an accident. Deborah (Aurora Lowe) is the only one of the grandkids who seems to have it relatively together, so she makes sure that her grandmother is taken care of in her old age.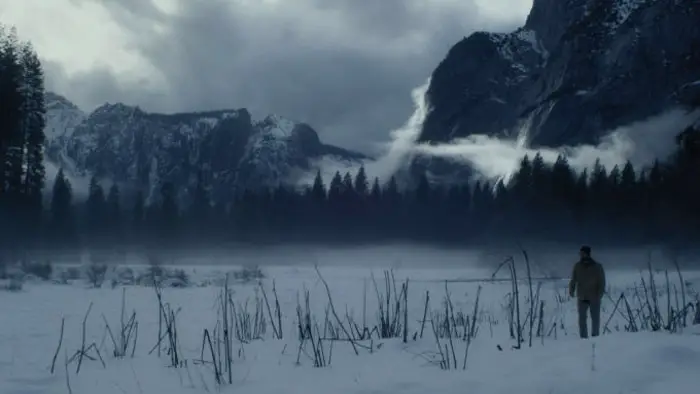 "…Nani…engages in a decades-long communique with a spirit named Sator."
I should go ahead and clarify something for everyone right now. Sator moves at a slow pace until about the last twenty minutes. Sometimes, while watching the movie, I'd argue with myself that it's maybe too slow. But as soon as I began to think that, something incredibly creepy would happen out of nowhere. That doesn't mean that this is exclusively a jump-scare horror film. It's more in what's implied and what we don't know. There's a lot of incredibly creepy demonic sounds filling the background. It's often extremely dark in scenes. It makes you wonder, did I just see that? Chances are that, yes, you did.
I find Sator endlessly impressive, considering that it was almost entirely a one-man affair behind the camera and that there's really not that much dialogue. Most of the dialogue is Graham's grandmother telling the stories about her "talks" with Sator. The film tells a profoundly frightening narrative that is somehow also realistic, despite the subject matter at hand. Whether it likes it or not, Sator also contains some metaphors about familial, generational trauma. The pull of the demon is a generational curse that engulfs the whole family. Such unfortunate things can happen from the real demons in life, such as mental illness, substance abuse, and all the stuff that doesn't make it to dinner table conversation.
You should watch Sator if you like the two titles I mentioned earlier because the movie definitely contains themes similar to Hereditary, while aesthetically, it shares commonalities with The Blair Witch Project. That doesn't mean if you hated those films, that you won't like this one. If you hated Hereditary, though, that's something we really need to talk about because what's wrong with you? Anyway, Sator is a breathtaking slow-burn indie horror that isn't to be missed. Check it out if you want to get scared in a unique way!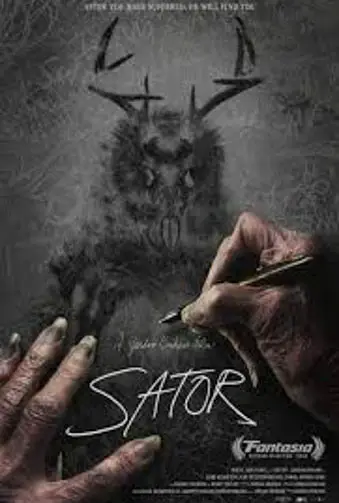 "…endlessly impressive, considering that it was almost entirely a one-man affair..."