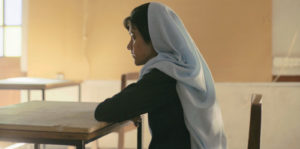 Seemab Gul's filmography shows versatility in illustrating an allegory between societal concerns and their consequences or impact on individual life. Films like One Day in Whitechapel and Towards A Militant Conceptualism are prolific examples of the writer-director's work depicting social and political upheaval. After examining and attempting to break gender stereotypes and daily life conflicts undertaken by women of Pakistan in Zahida, Gul's Sandstorm (Mulaqat) takes up the fight between cultural regression and the non-conformity against it.
Zara (Parizae Fatima) is a teenage dance enthusiast from Karachi whose virtual boyfriend, Omar (Hamza Mushtaq), is soon to visit her. One day, caught in his manipulative talks, Zara shares a sensual dance video of hers with him. Though comfortable at first, Zara finds herself trapped by Omar's vulgar responses to her video and eventual blackmailing under threats of leaking her video to the Internet.
No matter how it seems at first, the film isn't about Zara falling prey to Omar's manipulations. Sandstorm instead draws a contrast between the orthodox upbringing versus the new progressive and free mindset through Zara. The film opens up with Zara recording one of many of her videos. Dance appears to genuinely drive her creative passions. Zara is clear-minded and refuses to fall under ideas of conformism usually placed upon women in her society. That distinct attribute leads her to put her innocent trust in Omar, a person living freely, who she believes to have similar thoughts about life. But once he shatters that trust, she gets into a confusing dilemma, constantly battling thoughts about the supposed consequences of her video getting out, the familial responses, and her free will.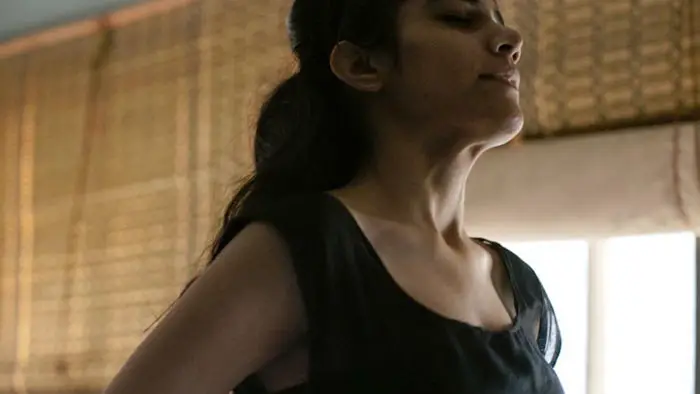 "…Zara finds herself trapped by Omar's vulgar responses to her video and eventual blackmailing…"
Gul quite profoundly depicts this battle. She uses close-ups of Fatima's expressions as she navigates Omar's coercing while dancing her way into her dream world. The director also uses dance's artistic nature as a metaphor for Zara's sense of free will and desires. Fatima does a fine job in pouring out Zara's thoughts, conflicts, breakdowns, and eventual acceptance of herself. The twenty-minute short is short on dialogue, making her acting even more compelling.
From promoting non-conformity to freeing oneself from mental dilemmas and obstructions, Zara embodies each emotion and feeling that confuses a young teenager. The character perfectly and succinctly embodies the filmmaker's themes and values. By the end, Zara has gone through several questions concerning her choices and way of life. Gul leaves it open to the audience what path she'll choose. The ending could have been more visually satisfying, but its simplicity does not lessen its impact.
Sandstorm also focuses on illustrating different cultural values. The video Zara sends to Omar is nowhere near explicit. Seemab is based out of the United Kingdom, a comparatively progressive nation, where such an incident wouldn't be significant. But that's not the case where Zara lives. The director attempts to draw the audience's attention to this massive gap in social norms.
Does Zara fight for dignity and freedom to express herself? Will the patriarchal and regressive cultural setting she was born into get the better of her desires? Sandstorm raises several questions and tricks the audience into finding them individually.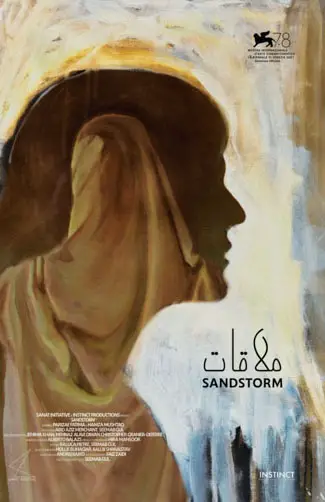 "…Fatima does a fine job..."