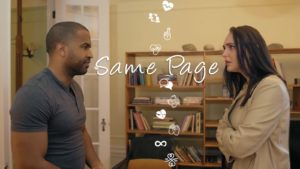 We'd do anything for love, right? In Stephen Bond and Emanuel Ramirez's short film, Same Page, love is put to the test. Jason (Emanuel Ramirez) is in love with Jennifer (Elise Wilkes), who is way out of his league, but she loves him nonetheless. Our story opens with a groggy Jason discovering Jennifer's apartment is trashed from the party the night before. A panicked Jason hurriedly begins cleaning up before Jennifer and her parents return from a family trip.
In over his head, Jason enlists his buddy and chief instigator, Will (Alex Mikoilianitch), to help clean up, and the mystery of the previous night unfolds. Jason was fired from his security guard job. Will talked him into selling weed again. The wild party was enough to get Jennifer evicted by landlord Charlie (Alexander Spears), and stripper Candace (Natalie Nielsen Ruiz) has to still be paid.
Same Page is a story of tragic escalation where Jason's fate gets worse before it gets better. Desperate to not lose his love, Jason is willing to do anything to earn enough money to maintain the lifestyle Jennifer is accustomed to. He makes one bad choice after the other, gradually painting himself into a corner. Each choice sets off a series of unfortunate coincidences and unexpected (sometimes silly) results. It plays out like a comedy sketch ending with a heartfelt moment.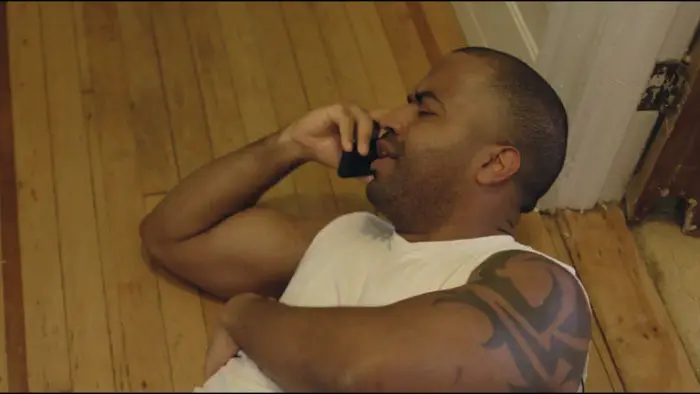 "Jason was fired from his security guard job. Will talked him into selling weed again."
My only quibble with Same Page is story-wise, Jason's motivation to save his relationship needed to be established emotionally from the very beginning. We need to care about Jason and Jennifer from the start for all the events to have both meaning and stakes. By doing this, Jason is now a sympathetic character — a desperate man trying to keep his relationship together instead of a guy who has to clean up his girlfriend's apartment. If anything, it enhances the silliness that proceeds by giving it meaning.
As a comedic sketch, the film offers its fair share of laughs. Jose Vaughn is funny as Candace's menacing boyfriend, Hammer. Also, a nice touch is Jennifer's parents, Davidson (Roberto Ragone) and Christine (Carrie Charlesworth), who shine a light on our lovebirds' future in the third act.
In the end, Same Page is good, with the potential to be great by simply managing the story's emotional throughline to add heart to the laughs.
For screening information, visit the Same Page official website.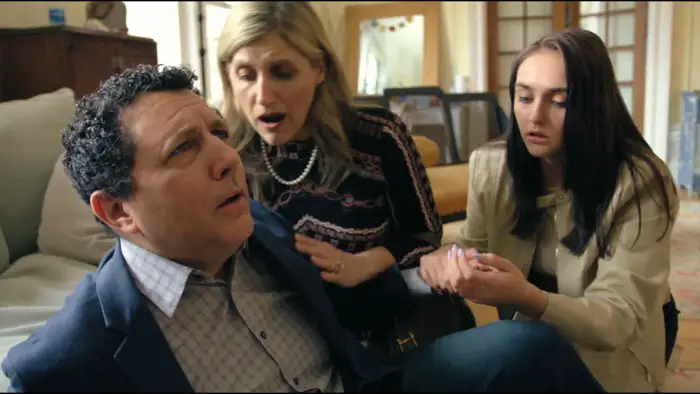 "…offers its fair share of laughs."