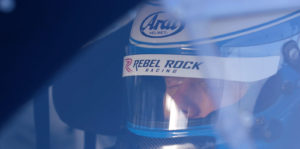 AWARD THIS! 2023 NOMINEE! Putting together a sports documentary can be something of a crapshoot, especially if you're in the middle of the action versus looking back at a past victory. Nevertheless, documentarian and racing fan Adrian Bonvento risks it all in hopes for a win in Rookie Season.
The sport is auto racing, and in his feature film, Bonvento drops us right into the middle of the action of the Rebel Rock Racing team's first season in professional racing. Wealthy businessman Frank DePew bought himself a racing team and hired former IMSA Champion Robin Liddell and crew chief Joe Hall to helm it. He also inserted himself as one of the drivers in hopes of fulfilling one of his grown-up fantasies, as Rebel Rock competes in the IMSA Michelin Pilot Challenge. In case you care, they're driving a Chevrolet Camaro GT4.R.
I'm not a racing fan by any means, though I've been an avid racing gamer starting with Project Gotham on the 1st-gen X-Box to now Forza Horizon 5. It's obvious, but I'll say it: driving my computer simulation is nothing compared to the real thing, and now I know why. Bonvento does everything you'd expect to see in a racing documentary with help from the storytelling gods.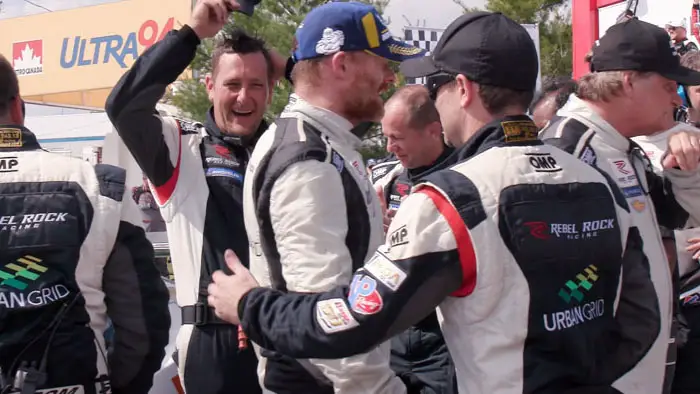 "…the Rebel Rock Racing team's first season in professional racing."
Rookie Season seemingly has unfettered access to everything at Rebel Rock. Bonvento's cameras are there for every team meeting, especially some very difficult discussions about shoring up team weaknesses. Frank DePew, Robin Liddell, and Joe Hall are open and honest and not afraid to talk about their struggles and failure. But what we really want is to drive the damn car ourselves. It goes without saying cameras are strapped onto the vehicle — one low to the ground near the tire, another from the drivers' POV, and the last capturing the side angle of the driver.
Let's talk sound. Sure, we have access to radio communications between team members, but it's the sound of the car that got my attention. There's a steady, high-pitched scream that hums while the automotive is in motion. It changes only with each gear shift. That sound will stay with you long after the film is over. Now let's add the team interviews to the mix. Yes, like in most sports documentaries, these men do what they do because there's nothing else in life that is as fulfilling as racing. I locked in on Liddell's discussion on the intense focus and concentration one must have to succeed in this sport, much less come out of a race alive or without injuring a fellow driver.
We love sports not just for athleticism but for engaging in the human drama and the struggle to succeed with our favorite team. With Rookie Season, Bonvento put a lot of faith in Rebel Rock Racing to provide a story yet to be told. Rebel Rock couldn't complete a single race at the start of the season due to misjudged turns, accidents, and a piece of plastic that fell underneath the driver's feet. You can't hit rock bottom harder than this, but you'll see that with a combination of focus from the driver and a pit crew that finally gels together, Rebel Rock makes a run for the championship.
Rookie Season has everything you want and need from a sports documentary: subjects you can relate to, insights into how the game is played, and drama that builds to an incredible crescendo. I love the independent feeling Bonvento brings as it is just him and his crew placing their professional faith in the story without the big-budget production values from major outlets like HBO. Try to see Rookie Season on a large screen, preferably in a movie theater.
Rookie Season is a 2023 Award This! Pop Culture documentary nominee.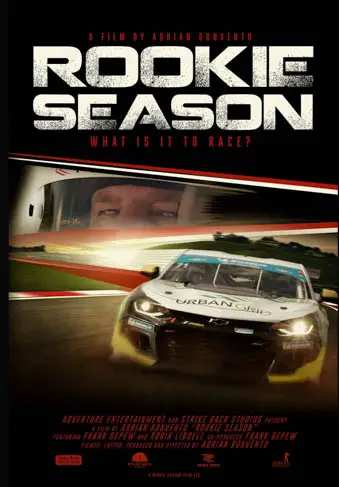 "…has everything you want and need from a sports documentary..."