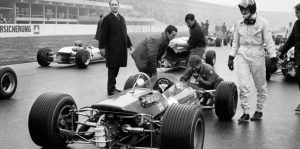 Directed and co-written by Michael Shevloff Mosley: It's Complicated fleshes out the life of Max Mosley as he has to contend with enemies from all corners. Mosley was a racer, lawyer, and president of the governing body of Formula 1, FIA. Yet, since the beginning of his life, Mosley had to separate himself from his father, Oswald Mosley, and forge his own identity. See, the patriarch was a baronet, a Parliamentary member, served in the British armed forces during WWI, and the leader of the British Union of Fascists.
In the early 1940s, Oswald Mosley was imprisoned with his wife Diana Milford, leaving their five children splintered. This defined Max Mosley's youth, and later on, when his father was released from prison, Mosley decided that he would be a part of his father's political career. Eventually, he lost interest and struck off on his own to escape his father's shadow. Mosley had even expressed in an interview that, had it not been for his father's prominence, he probably would've most likely taken a greater interest in politics.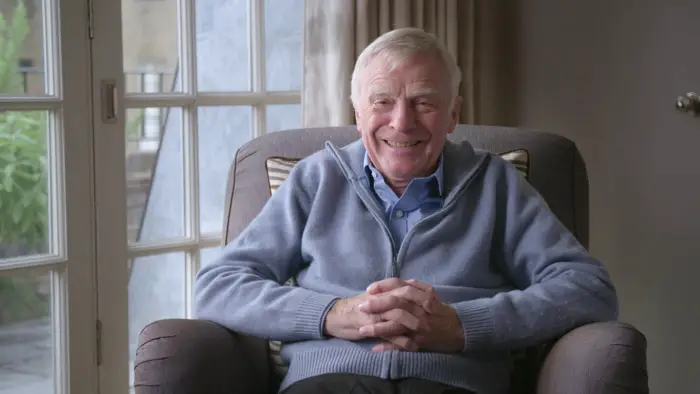 "…rose to prominence by drastically expanding the global reach of Formula 1."
Had it not been for the decision to break off from his father's campaign, Mosley may have never become a major player in the motorsports circle. His early career as a driver wasn't without its pitfalls, with many drivers having accidents on the track. This lead to his wife disproving of his newfound interest. Mosley eventually rose to prominence by drastically expanding the global reach of Formula 1. Much to the dismay of the higher-ups at the FIA, who at that time were underpaying their teams. During his time in the motorsports industry, Max Mosley developed relationships of all kinds, with people giving him their full support and others trying their best to tear down his reputation.
Alongside co-writer Alexandra Orton, Shevloff moves through Mosley's life quickly but never shorts his early life or racing career. While the movie is very much a talking-heads documentary, the older archive footage of interviews and past races is well used. Plus, the build-up of fame versus rivalries adds a fascinating layer, as not everyone liked his decisions, even if they proved popular (or, with time, correct).
While seeming to be a vague collage of interests and controversies, Max Mosley's life stems from his desire to be an independent entity from his father. That drive forced him to explore what type of person he wanted to be. By the end of it all, Mosley made a name for himself and left a massive imprint on the world. While the presentation is somewhat basic, Mosely: It's Complicated is still interesting, if just because its subject was so much larger than life. So, if you don't mind a talking heads-style doc, then this will be right up your alley.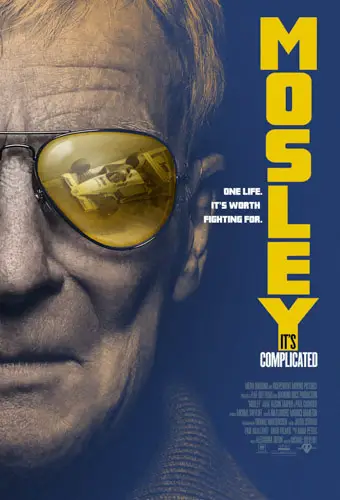 "…the build-up of fame versus rivalries adds a fascinating layer..."