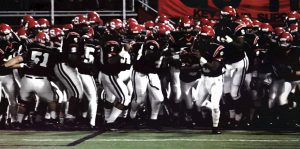 Just as troubling is the reaction from the local citizenry of Steubenville that reckons this event was just a party that got out of hand: more concerned that two football stars (prime suspects Trent Mays and Ma'Lik Richmond) were being dragged through the mud. 
By applying such strenuous effort to protect its boys, is Steubenville putting its young women at risk? The demand for answers is partly what causes the ensuing Occupy Steubenville movement to materialize. After Goddard's blog breaks the story, the Cleveland Plain Dealer picks it up, followed by the international hacking organization Anonymous posting a video regarding the case. CNN and the mainstream news media begin to pay attention, especially once the massive demonstrations outside the Jefferson County Courthouse commence.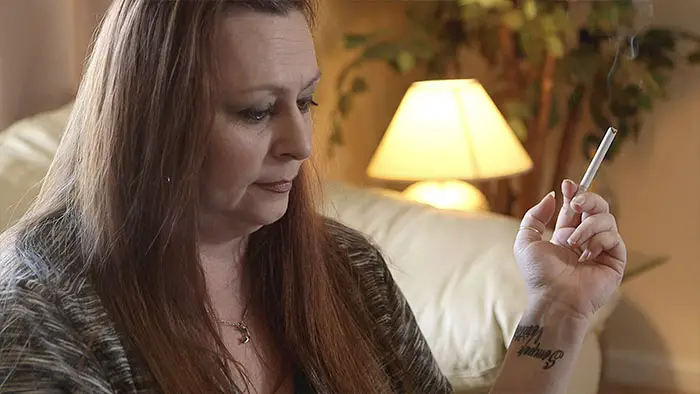 "…it is undeniably shocking, upsetting, and controversial."
The film's latter third covers the trial of Mays and Richmond. Ohio Attorney General's Office Lead Prosecutor, Marianne Hemmeter, relays how on the surface this might appear to be an open-and-shut case, given the staggering amount of online evidence (YouTube videos, Instagram, Twitter) that the teenagers themselves inadvertently provided. Yet, making a video, however appalling, is not a crime. Posting a picture to Instagram, by itself, is not a crime. While prosecutors possessed a damaging YouTube video in which the assault is discussed and was made by one of the boys involved, in order to prove that actual penetration had taken place, the state needed eyewitnesses. 
The fascination of this story lies in the peripheral. Questions are raised more than once about the fanaticism that surrounds the Friday Night Lights-ish scenario of Steubenville and, critically, about the parenting strategies that produce young men who clearly think that assaulting a young woman is not only OK but hilariously funny.
Worth paying attention to is the role that social media played in this case. Without the blind and naive trust that these teenagers had in sending text messages to their friends, Twitter messages to one another, and videos amongst themselves, a case against these two boys would have been inordinately harder to mount. 
Roll Red Roll is more-or-less critic-proof. It's professionally produced and stylishly directed, but like many documentaries, whether feature or not, it's the subject matter that counts here. And on that front, it is undeniably shocking, upsetting, and controversial. This case is a hard one to listen to and an even harder one to watch a documentary on. Roll Red Roll will cause crippling anxiety amongst any parent who permits their teenaged kids to socialize. In other words, they should watch it together.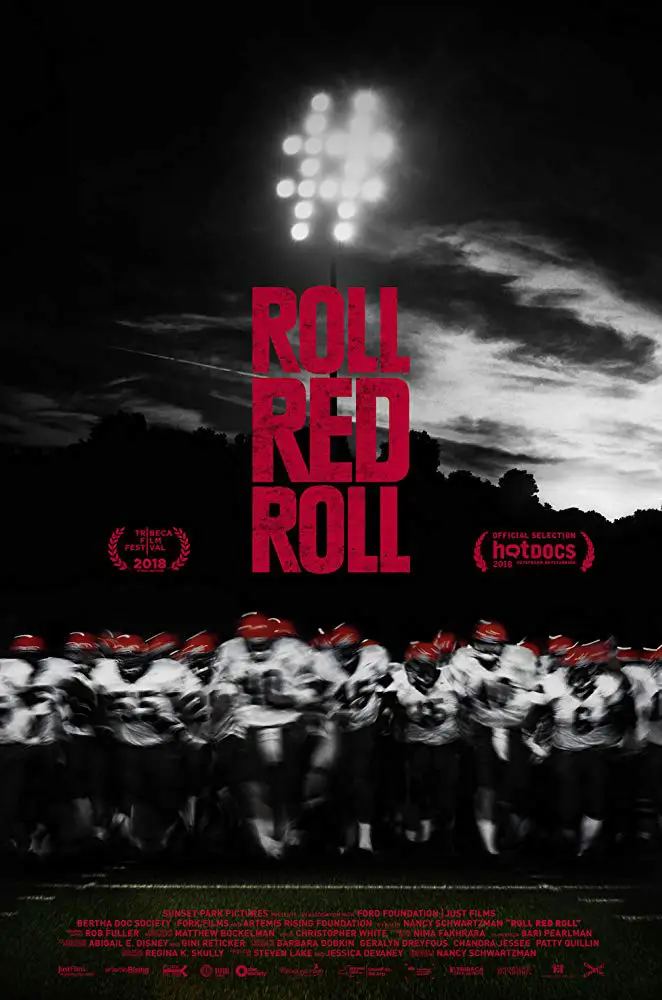 "…is more-or-less critic-proof."