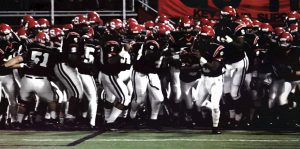 It's a nightmare every parent can identify with. In August of 2012, a 16-year-old girl went to a high school party attended by a bunch of popular football players. Too many drinks over the course of a few hours intoxicated the girl so heavily that she awoke the following morning with no recollection of what had occurred the night before. Even more terrifying was the fact that there was digital documentation of her ordeal: humiliating and sickening pictures of her being taken advantage of by a cabal of teenage boys that were looking upon her assault as just the funniest thing ever. 
The girl, referred to only as Jane Doe, bravely filed a complaint with the local police department: a move that would thrust the small Ohio city of Steubenville into the national spotlight, changing it forever and in the process igniting a crucial conversation surrounding rape culture, the cultic atmosphere that permeates middle America high school football programs, and the unquestionable influence of social media on today's youth. The Steubenville case was a historic exemplar of crime-solving in the digital age.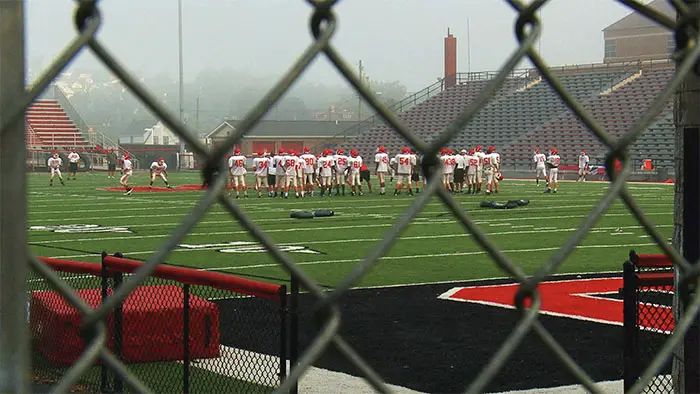 "…a crucial conversation surrounding rape culture, the cultic atmosphere that permeates middle America high school football…"
Nancy Schwartzman's absorbing but challenging documentary Roll Red Roll tracks the progress of this horrifying assault and the chain of events that caused it to spark a nationwide movement. More suited to the Discovery Channel owing to its barely 80-minute running time, the doc linearly traces the case from crime to conclusion, opening with a disturbing pre-title sequence that superimposes the boys' chilling soundtrack of the night's events over peaceful suburban streets. From there, the story moves with the momentum of a runaway train. Schwartzman includes uncomfortable interrogation footage of the teenagers involved, as well as equally uncomfortable interviews with unscrupulous school officials and the exalted football coach.  
Most prominently featured in the doc, however, are Detective J.P. Rigaud, the dogged lead investigator on the case, and Alexandria Goddard, a local woman who, conveniently, runs a true-crime blog. It is Goddard who really blows the lid off of the case, using every ounce of investigative muscle to uncover the teenager's social media accounts and (most critically) their Twitter feeds in order to create a timeline of the assault and its aftermath.
The level of victim shaming on display is jaw-dropping. Local talk show host DJ Bloomdaddy makes a sickening pseudo-observation that sometimes girls at parties get drunk, get a little promiscuous, then turn around and make allegations of sexual assault rather than take responsibility for their actions. Furthermore, a pair of female students at Steubenville High School concurs with this sentiment, while a pair of male students are just pissed that their star quarterback has been detained.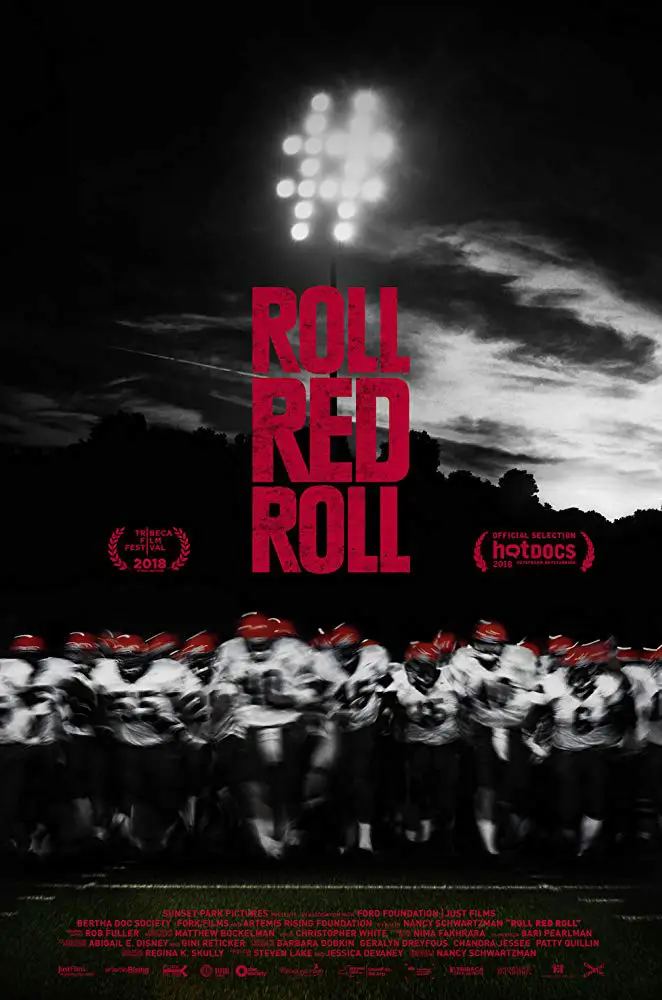 "…is more-or-less critic-proof."