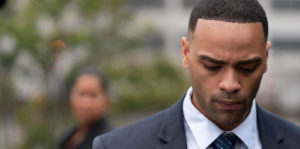 Prepare to be blown out of your seat by director Jason Winn's kinetic thriller Rift. FBI special agent Jason Cole (Darren Cain) has a shootout on his hands when the bureau raids a major arms deal downtown between Nightmare (Rishard Brown) and Magnus Valtteri (Curt Bonnem). After all the blood dries, Cole is promoted and is now steering a desk. Jason's next assignment, his boss, Supervisory Agent Greene (Lisa Wu), puts him on involves counterfeit artwork.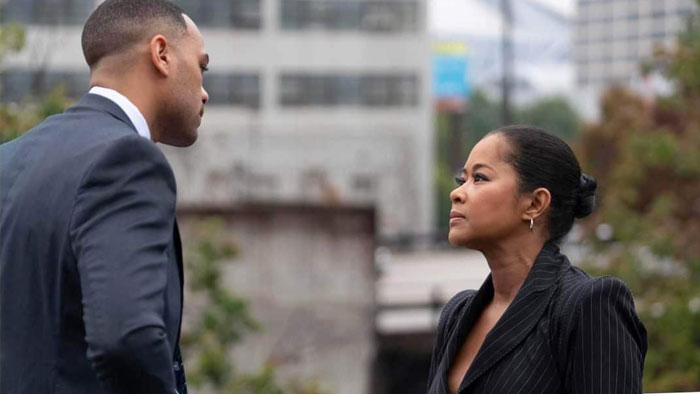 "…two bombs hidden in the city. One will kills thousands, while the other will kill someone Jason loves…"
When Jason goes to meet his wife, the beautiful Dr. Savannah Cole (Brooke Montalvo), for a special anniversary lunch, a strange man with a European accent (Josh Hooks) sits down instead of his wife. The man asks Jason if he had to choose to save thousands of people or just one person, which would he choose? At first, it is hypothetical, and Jason tells the debonair gentleman to f**k off. Then the well-dressed chap admits it isn't theoretical. There are two bombs hidden in the city. One will kills thousands, while the other will kill someone Jason loves very much. If he doesn't choose, both bombs will explode. Also, as a special anniversary treat, the dapper villain is an influencer and live-streaming bomb sites. Once the stream gets a million viewers, both bombs will explode. So, Special Agent Cole, whatcha gonna do now?
When it comes to the 90s mad bomber movies that serve as this film's inspiration, Rift is no Speed, but I did enjoy it a lot more than Blown Away. Winn has put together a vibrant little package with a steady tick that explodes well. The velocity comes thanks to the elite action trio of cinematographer James Suttles, editor Walker Whited, and composer Kevin G. Lee. Suttles mixes handheld camerawork with slick tracking and dolly shots to bring on the chaos, then snap back in control. It creates an urgency out of thin air as well as keeping the static off. Whited cuts hard and fast, never letting the blood pressure drop or the pacing lag. The star of the show is Lee, as his retro-wave synth score is rip-roaring fantastic. The throbbing electronic score is a relentlessly awesome rush.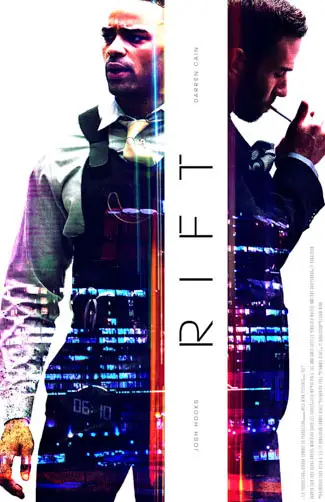 "…brims with excitement and verve."