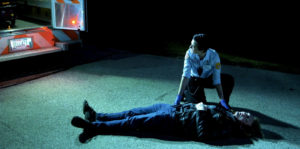 Writer-director Lauren Barker's Cohabitation does not sport the most original of plots. Emily (Tiffany Streng) has just moved into a new place but needs a roommate to afford the rent. After a few interviews, Emily settles on Sarah (Stephanie Rose Quinnell), the "only sane person" she interviewed. At first, everything seems great, but Sarah seems to get jealous whenever Emily talks about her family or friends. Then a series of murders begin to orbit the roommates. Is Sarah the cause of all this mayhem, or is someone else toying with the two of them?
So, yeah, it is basically a riff on the roommate from hell thriller subgenre, i.e., Single White Female or The Roommate (does anyone else remember that 2011 trash pile?), among several other examples. But, several things make Barker's feature-length debut tower over the competition. For starters, there's the b-plot of two detectives investigating the murders. Mind you, this isn't just some aside to build tension. One of the officers is Heather (Carly D. Anderson), Emily's soon-to-be sister-in-law. As such, everything involving Sarah and Emily intertwines organically with the cops' search for the killer.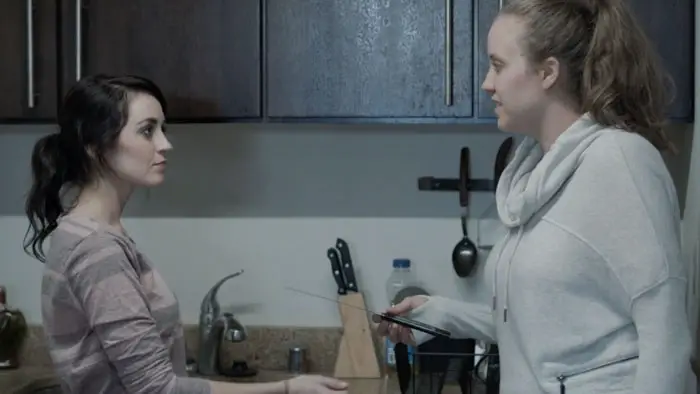 "…Sarah seems to get jealous whenever Emily talks about her family or friends."
The second and most important element that makes Cohabitation much more than a generic thriller is the characterizations. Well, for the most part, at least. Emily was a paramedic, which she loved, and it made her feel useful/needed. But one accident, with several fatalities, gave her PTSD, and she left the profession. Now, Emily works at a flower shop with a very patient and understanding boss. So when people around her begin to die, Emily's triggered. This adds more than just sympathy points for the lead, increasing the stakes at hand. See, it is not just Emily's physical well-being at risk. Her mental health, already delicate, is also thrown into the fray. It is exhilarating stuff.
Happily, the lead isn't the only person so well-drawn. Emily's brother, Cardyn (Zachary Krueger), expresses several moments of doubt, frustration, fun, and love all over him marrying someone in law enforcement. While these are quick moments — a line here, an aside there — they paint Cardyn with more than one dimension. This is even more true of Heather, who is the second most well-rounded character here. She is annoyed with having to work so many hours on this serial killer case, missing out on choosing flowers for her wedding, etc. But her dedication to the job is clear, as is her love for Cardyn and his family.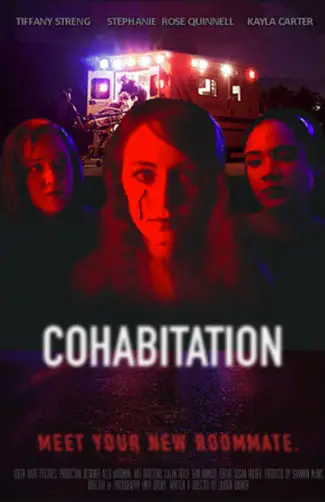 "…plays the PTSD card as more than just being scared of everything."