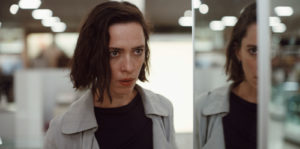 NOW IN THEATERS! Has Tim Roth just accepted the fact that he'll only play douchebags for the rest of his career? In Andrew Semans' feature film, Resurrection, Tim Roth plays a douchebag. In fairness, Rebecca Hall is the star, and she plays pharma executive Margaret — a single mother who seems to have it all put together alongside her teen daughter, Abbie (Grace Kaufman). However, her world is quickly upended when David (Tim Roth), a figure from her past, returns.
At first, the extent of David's return is unknown. We know it's bad when Margaret tries to get a restraining order, but because David has yet to make any contact with her, there's nothing the police can do. Over time, Margaret begins to freak out and melt down from David's microaggressions. It's so bad that Margaret refuses to let Abbie leave their home out of safety… which doesn't go well for the teen.
Let's be honest. We've seen this story before in dark thrillers like Sleeping with the Enemy, starring Julia Roberts. However, it's eventually revealed that David's relationship with Margaret was toxic, to say the least. He first presented himself as a kind and charismatic person, the first step of an incredibly psychologically abusive situation. In other words, David was grooming her to take control over Margaret. The demise of their son was not just heinous but the final straw leading to her escape to America and a chance to be "normal."
"….David was grooming her to take control over Margaret."
Resurrection is not a story of how David "groomed" Margaret and controlled her life. Instead, Semans' tale starts at the point when David returns decades later when she thought he was gone forever. Yet it's told solely from her perspective as Hall carries the entire weight of the film on her shoulders. It starts with panic when she realizes David's back in her life, then to frustration as he cleverly keeps his distance, leaving Margaret unable to receive help from law enforcement. Hall absolutely shines in displaying the role's complexities. The character is a strong, independent woman, taken down by a controlling Roth, and her fight to regain her power resonates due to the performance.
The first time Margaret has a chance to tell her story to another living being, that person's reaction is stunning, somewhat comical, and sad at the same time. Because her life with David has been a secret thus far, and still is, her relationship with her daughter and lover deteriorates quickly until all she has is the monster from her past.
The storytelling is minimal, and the thrills come solely in conversations. In general, I'm a huge proponent of the Show/Don't Tell principle, but Hall and Roth bring such intensity to everything they say, and it's perfect in context to the plot's progression. However, I wonder if the smallness of the location and story will keep Resurrection out of award consideration a year from now.
I'll say that the ending hit Titane levels of weirdness with a Nightmare Alley button. Resurrection is a brilliant thriller that rests on the actors' remarkable performances without the need for typical thriller elements nor the need to resort to torture porn.
Resurrection screened at the 2022 Sundance Film Festival.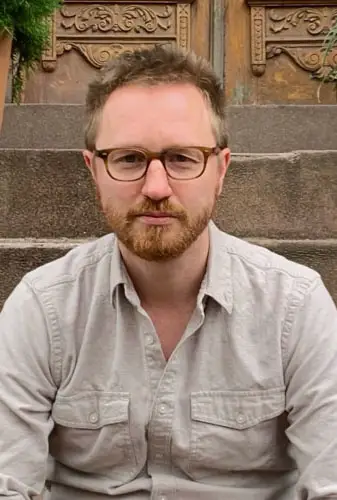 "…a brilliant thriller that rests on the actors' remarkable performances..."