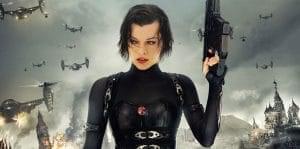 Maybe it's because of some misplaced loyalty I have towards the game series, but every time there's a new Resident Evil movie, I am inexplicably drawn to it. I love the games, and I feel that the concepts and lore if handled properly, could easily make a compelling and interesting film. Hell, at one point, zombie maestro George Romero was set to write and direct the first Resident Evil film.
Instead, they gave it to Paul W.S. Anderson, the guy who did 1995's Mortal Kombat. The people who chose Anderson over Romero for a zombie movie need to be exiled from the film industry. Even Romero's worst films have substance, while all Anderson ended up giving audiences with his take on the source material was a bunch of "stylistic" Matrix rip-off movies with obsolete CGI and more Milla Jovovich then anybody ever asked for. Still, after the first one let me down completely, I bought a ticket for the second one, and the third. I saw the fourth one in theaters and, the same goes for the fifth one.
"…Alice embarks on a fetch quest to Raccoon City to find a cure…"
Resident Evil: The Final Chapter promises to be the last of this incarnation of Resident Evil saga. But, I have my doubts, and am sure that in a few years Anderson and his wife, Mila Jovovich, will return in Resident Evil: We Were Just Kidding, or Resident Evil: The Revenge: This Time It's Personal: Electric Boogaloo.
Electric Boogaloo jokes never get old. Anyway, Resident Evil: The Final Chapter sees series main character Alice (Milla Jovovich), embark on a fetch quest to Raccoon City to find a cure and fix the zombie apocalypse. She has 48 hours to complete this task, or we're told the last remaining human settlements will be wiped out. Why 48 hours? It's not important enough for the audience to be told.
Alice meets up with a ragtag group of survivors, including characters from the games such as Claire Redfield (Ali Larter; returning from sitting out of the last flick). Most of the other characters are only present to die later on in the movie. Game of Thrones actor Iain Glen also returns to the franchise as Dr. Isaacs, this film's main protagonist, but he died in the third film. Now, he's back because…erm, clones!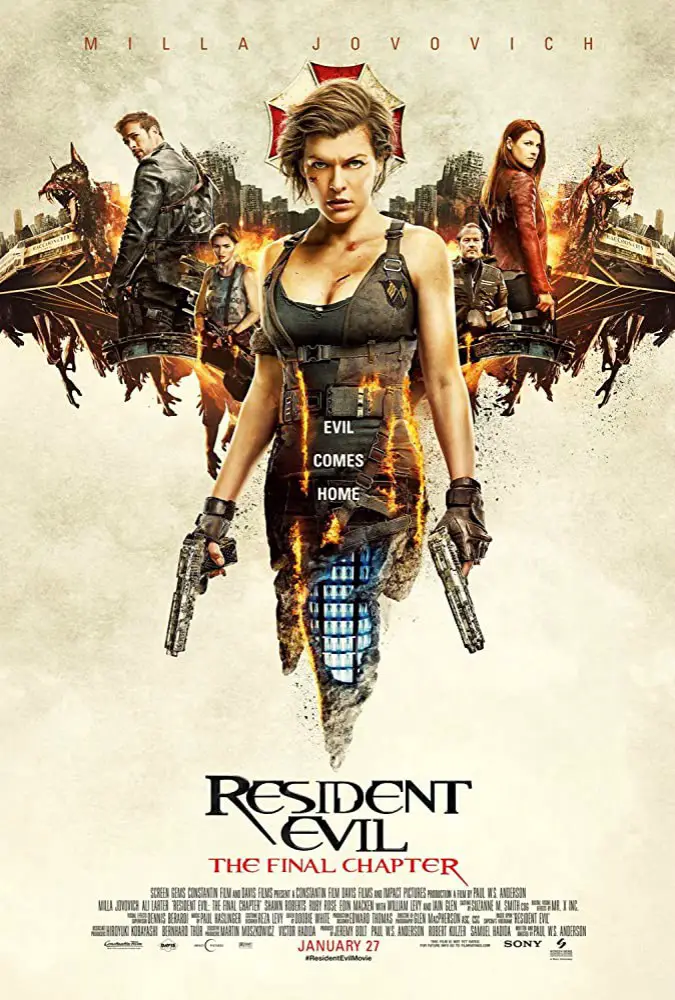 "…does not care about your rules or your allegiance to series continuity!"