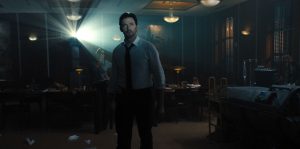 After seeing the trailer for Reminiscence, I honestly did not want to see it. It looked sappy and full of all that romantic schmaltz we expect from a guy like… Hugh Jackman. Boy, could I not have been more wrong about writer/director Lisa Joy's film debut. It's not the greatest movie ever made, but it's damn good. Plus, if you're a fan of film noir, then get ready to feast.
The film takes place in a not-to-distant future. The earth's water levels have risen dramatically due to climate change. The streets of Miami are soaked, but the tall walls and abandoned buildings keep the ocean water at bay. In addition, a war took place, the economy has been upended, and the United States is now in a position of guarded peace.
Nick Bannister (Hugh Jackman) is a former soldier in the war, a military interrogator who used holographic machines to delve into a person's memory and project it onto a 3D stage. Bannister would then guide his prisoner on a journey through their past and pick up essential conversations and clues to win the war. With the conflict behind him and national morale at an all-time low, Bannister runs a business with fellow war buddy Watts (Thandiwe Newton).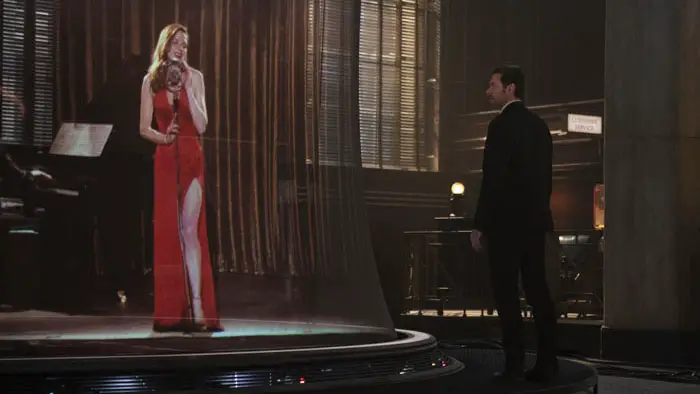 "…Bannister puts Mae's associates in the machine, which leads him to a powerful businessman…"
They use the same holographic memory technology to allow customers to relive their happiest memories. For one customer, it is spending time with his dog. For others, it is being with family. One particular customer chooses to relive a sexual encounter with a married man. Each memory is stored on cards, known as Reminiscence.
Bannister himself is addicted to the machine and spends all his time reliving his relationship with a mysterious woman, Mae (Rebecca Ferguson). She is a lounge singer who needed Bannister's services to find her missing set of keys. The sparks flew fast, and the two become instant lovers. But, of course, Mae had a past. She's a former drug addict and was used by her pushers to sell and distribute the drug.
After stealing money from her pusher, Mae goes missing, and Bannister won't let her go. Desperate to find her, Bannister puts Mae's associates in the machine, which leads him to a powerful businessman who owns vast amounts of dry land. As Bannister gets closer to finding answers, more and more thugs come out of the woodwork to stop him.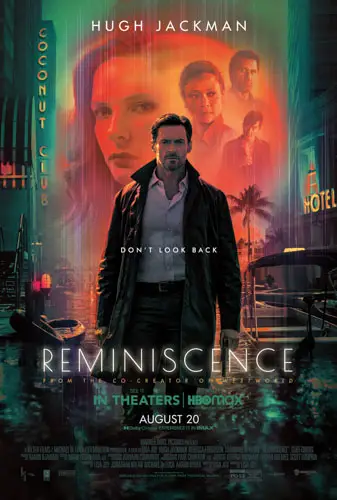 "…thankful for the return of a good noir, and adding the sci-fi angle makes it that much better."