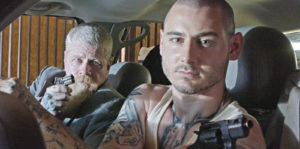 The similarities between writer/director Derek Presley's Red Stone and modern classics like No Country For Old Men are obvious. These works involve humorless old men wreaking death and destruction across the bleak vistas of rural Texas or some other locale in the sunbelt. One could easily assume that the cultural landscape post-Breaking Bad wouldn't allow room for the continued allure of this aesthetic. But we only need to look at the success of Hell or High Water for evidence to the contrary. If the quality of the film is any indication, there will continue to be space for such stories. While missing the star power and prestige of the aforementioned neo-Westerns, Presley is definitely not lacking in his devotion to the genre.
The basis for the film is a clear case of being in the wrong place at the wrong time, as teenage misfit Motley Adams (Dash Melrose) covertly sees the brutal murder of his brother at the hands of local criminal overlord Jed (Michael Cudlitz). Motley is the only witness to the crime, so Jed enlists the help of Boon (Neal McDonough), a trustworthy hitman, to track him down and prevent the boy from talking to the authorities. The assassin is also tasked with retrieving a valuable ruby that Motley is in possession of. Along the way, we meet a hodgepodge of unsavory individuals, including a trigger-happy enforcer, Hutch (Billy Blair), and suspicious Federal Agent Tanner (Mike Dopud), just to name a few.
Presley could have laborer more to write a screenplay that goes beyond your standard narrative centered around a MacGuffin but did not. However, what Red Stone lacks in originality, it makes up for with smart casting and vibrant performances. The diverse cast adds plenty of genre flair, but its strength lies in Melrose and McDonough. Melrose gives a grounded performance, almost akin to a country-version of Timothée Chalamet. He's able to convincingly transition between an angsty teenager to a young adult with pathos.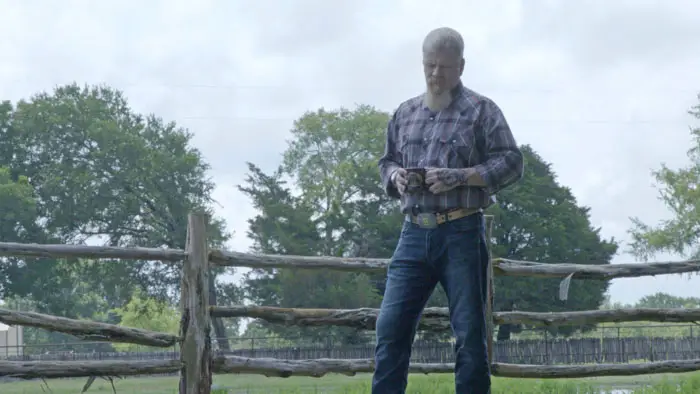 "…track him down and prevent the boy from talking to the authorities."
McDonough, too, is at home in his role as a world-weary hitman with a conscience. An actor who rarely gets parts worthy of his ability, McDonough would surely become big if he were cast in those larger budget neo-westerns. His performance as Boon brings grit and harbors enough complexity to serve as the moral compass.
Presley doesn't need to blow the audience away with over-the-top CGI violence or an established cast of superstars. A well-constructed adult drama in the sun-drenched environs of Texas is enough to pass muster here. The action does contain hard and fast hits, which, when coupled with the impressive editing on display, means Red Stone has no lack of old-fashioned badassery. There's even a splash of Coens-influenced humor to add much-needed levity to what otherwise could have been a dour experience.
The film suffers when Presley moves the focus from Motley and/or Boon (though he never strays for too long), and the small-scale nature of the production is impossible to ignore. But the two leads are great, and the action works. Plus, while Red Stone may not have the biggest budget, there's an argument to be made that it has the biggest heart.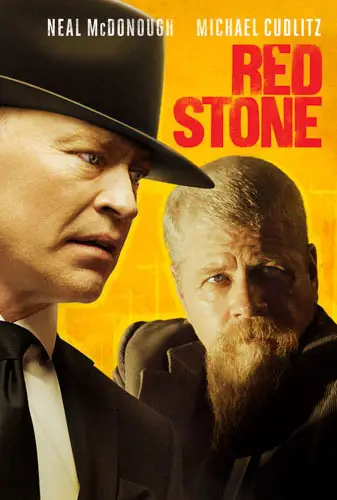 "…its strength lies in Melrose and McDonough."