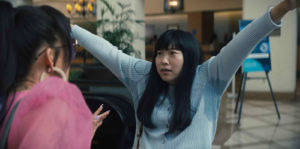 NOW ON HULU! Jessica Yu's comedy, Quiz Lady, is a girls' road trip movie about sisters and family. It's got heart and laughs. I honestly miss these sweet, simple comedies. Awkwafina plays Annie, a white-collar office worker who is invisible to her co-workers and spends her nights alone watching her favorite quiz show hosted by Terry McTeer (Will Ferrell). One day, Annie's mother goes missing from her senior home, much to the relief of its staff. To make matters worse, her mother's bookie, Ken (Jon Park), shows up and demands the $40K debt she owes him and kidnaps Annie's dog as ransom.
Arriving late to the party is sister Jenny (Sandra Oh), the boisterous extrovert, who plays counter to Annie's quiet demeanor. Jenny is currently between jobs and has no money or a place to stay. So Annie begrudgingly gives her a place to stay. Looking for a way to raise the money, Jenny suggests that Annie appear on her favorite game show and take down reigning champion and douchebag Ron Heacock (Jason Schwartzman). Annie suffers from debilitating stage fright and refuses, prompting Jenny to kidnap her with the help of Anne's neighbor, Francine (Holland Taylor).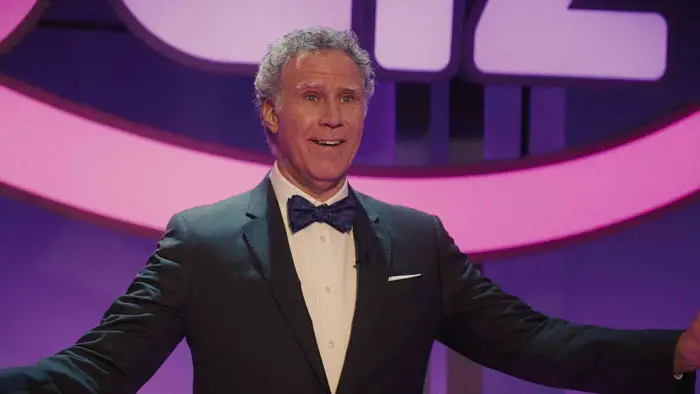 "…Jenny suggests that Annie appear on her favorite game show and take down [the] reigning champion…"
It's here where our road trip begins as Jennie tries to get Annie to the auditions in Philadelphia. A near-fatal car crash, a bed-and-breakfast owner cosplaying as Ben Franklin (Tony Hale), and an overdose of shrooms are just what our road trip story has on tap.
Quiz Lady is a good movie…not great. Awkwafina is at her best here, playing the straight person to Sandra Oh's millennial antics. Comedy-wise, I was bored up until the second half of the movie. The first is just Jenny acting crazy and Annie reacting to it. It all picks up once they get to the auditions. But overall, the comedy is at a B- with sparks of brilliance here and there.
What solidified my love for this film is the heart so proudly display at the end. Ultimately, this story is about sisters and sisterhood, and Awkwafina and Oh pull it off in the end. Also, add Will Ferrell as a mix between Alex Trebek and Mr. Rogers. There's a moment between Awkwafina and Ferrell that will melt your heart. Kudos to Will Ferrell for understanding exactly the part that Terry McTeer needed to play in the story and never straying off the path.
Quiz Lady works because as wacky as Annie and Jennie's adventure gets, it's a grounded story of sisters and siblings, thanks to writer Jen D'Angelo. Director Jessica Yu brilliantly manages the overall tone of the film, shifting effortlessly between comedy and drama. Lastly, it has a cast that's more than up for the challenge. Shout out to Paul Reubens' last appearance in a movie.
I could quibble about a lot of the jokes landing with a thud, but you need a story with heart that will stay with you long after the credits roll and Quiz Lady pulls it off.
Quiz Lady screened at the 2023 AFI Fest.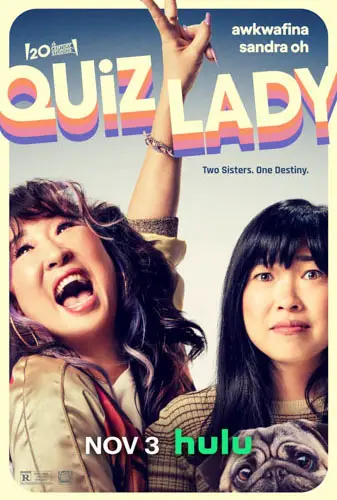 "…a story with heart that will stay with you long after the credits roll..."