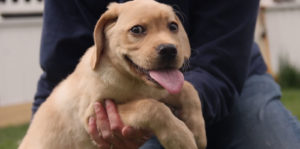 LA FEMME INTERNATIONAL FILM FESTIVAL 2023 REVIEW! They're just dogs! As a dog owner myself, my dogs have been like children to me…just ask my actual child. When walking through the pet stores and shelters, we all look for those perfect dogs to take home. But what about the imperfect dogs… or even the seriously imperfect ones? Gail Gilbert's documentary, Puppy Love, spotlights the work of a group of women who volunteered to care for a litter of dogs that others would have easily "put down."
The subject of our story is a litter of puppies. Director Gail Gilbert's sister, Cindy, had been breeding champion labradors for almost forty years, and this would be her last litter. With seven puppies—six males and one female—everything seemed normal until after their first vaccination. The six male puppies all experienced paralysis. Their legs wouldn't move. They couldn't stand up, and they just lay there helpless.
Their vet could not find any explanation for it. The genetic test returned negative, and they were recommended to be euthanized. Cindy would have nothing of it, and her friends rallied together to rehabilitate the puppies.
The treatment was varied, starting with trying to get them to stand on their own by strengthening their muscles. Other treatments included Chinese herbs, underwater treadmills, acupuncture…almost everything reasonable was tried. Some of the puppies were able to barely walk in seven days, others in ten, and poor Oliver took the longest as his muscles and bones experienced serious malformation.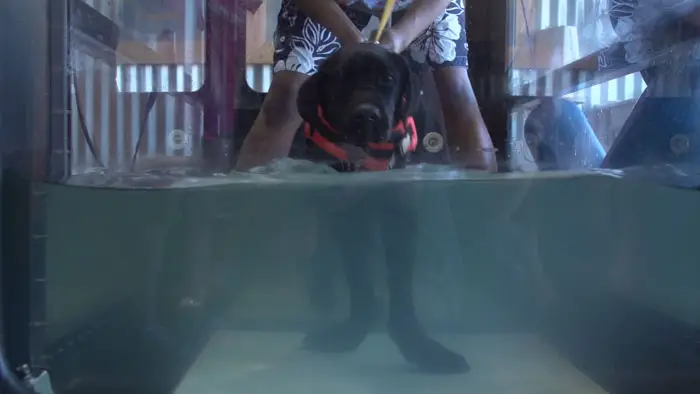 "The six male puppies all experienced paralysis…they just lay there helpless."
Puppy Love is about as straightforward a documentary as it gets. Filmmaker Gail Gilbert has produced short films in the past, but not a documentary. When she adopted one of the puppies from her sister's litter, she knew this was the chance to show the world that euthanizing "defective" didn't need to be the only option.
The straightforward part comes in the fact that we simply follow the story and progress of these puppies. Spoiler alert: they ultimately learn to walk again, but what we learn is dogs have a natural instinct to walk, run, play, and survive. The downside is being straightforward is this documentary is pretty no frills. It lacked overpriced animations, pretentious expert talking heads, and sweeping overly emotional score…in other words, simple is good.
What Puppy Love lacks in frills, it more than makes up in hope and persistence, not just on the part of the puppies but for the hours and dedication of their handlers. Add a hopeful tale to 75 minutes of cute puppies being cute, and you pretty much have the perfect movie that will melt even the most cold-hearted heart…OK, maybe an overstatement here. The accomplishments of these puppies months later will surprise you, and I'll just leave it there.
So what would you do? That's the question a good documentary compels its audience to ask. It's not meant to be a question of shame but a question for us to consider as a challenge to get us to reach beyond our comfort levels for the sake of a bigger cause. If it's not raising paralyzed puppies, then what is that thing?
Puppy Love screens at the 2023 LA Femme International Film Festival.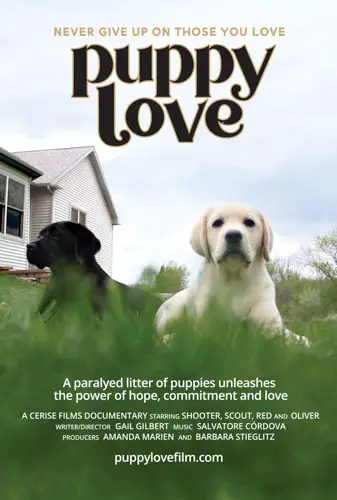 "…what Puppy Love lacks in frills, it more than makes up in hope and persistence..."