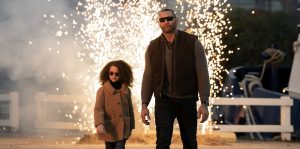 I'm just going to say it. I love Dave Bautista. From his start as Deacon Bautista in the WWE to his run in Evolution teaming up with Ric Flair, Triple H, and Randy Orton. Then Dave went the movie route like Dwayne "The Rock" Johnson and John Cena, appearing in Master Z (oof, not that great), but when he was cast as Drax, my brain exploded.
So now Dave Bautista is a certified movie star looking to prove himself as a lead. Stuber wasn't completely bad as he teams up with Kumail Nanjiani. Now we have My Spy. The film is a bit of a conundrum to me in that it's an adult action movie for kids.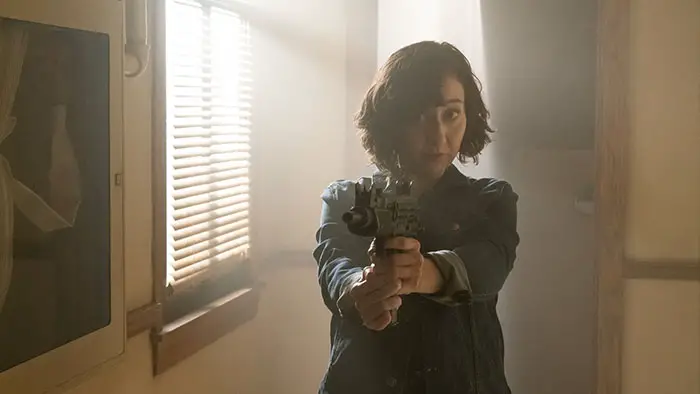 "…Sophie uncovers the undercover operation and blackmails the JJ and Bobbi into being a part of the operation."
Dave Bautista plays CIA agent JJ, and if you know anything about how the CIA works, they send agents in undercover around the world foiling evil plots. In the opening, JJ is sent undercover to buy plutonium for a Russian syndicate and then find the sinister location for their bomb-making factory. Soon, JJ's cover is blown, but the cool guy that he is, JJ single-handedly takes down the entire syndicate. The problem is the true mastermind got away.
Back at the office, his supervisor David Kim (Ken Jeong) gives JJ one last chance to keep his CIA job. He's to team up with tech expert Bobbi (Kristen Schaal) and set up surveillance on a mother and daughter, Kate (Parisa Fitz-Henley), and Sophie (Chloe Coleman) because of her dead husband is the brother of a dangerous terrorist. Their assignment is to see if the brother makes contact with them.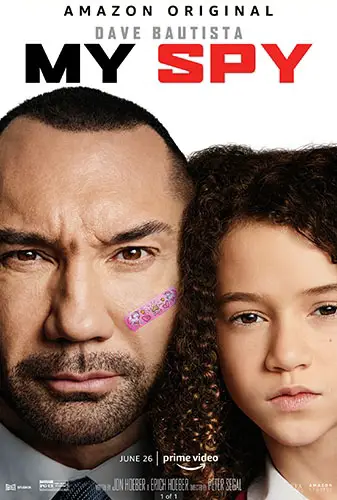 "…most of the humor of the film comes in the slapstick variety."