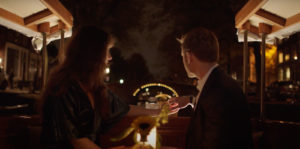 Back in my day, long-distance romances were loosely held together by letters and expensive long-distance phone calls. Simon Kienitz Kincade and Emily Ann Zisko's series, Play It By Ear, examines long-distance relationships in the digital age.
Mila (Emily Ann Zisko) lives in Los Angeles, California, and hopes to advance her career by participating in a writing program. Halfway around the world, her partner, Lukas (Dillon Bentlage), moved to his father's home in Amsterdam to become a journalist. Episode one starts hot and heavy as Mila and Lukas attempt to coordinate an intimate moment over Facetime. Between the timezone differences, the pressure at work, and the frustration beset by their distance, the two manage to eek one out.
Episode two takes us back in time to the moment when Mila breaks the news that she's staying in Los Angeles after a surprise acceptance into a studio writers program. Lukas is devastated by the news as the two were supposed to leave for Amsterdam in mere days. Eyes and hearts wander in episode three as Lukas teams up with one of his female co-workers to write on relationships in the Netherlands, and Mila takes a more open approach to her time in the City of Angels.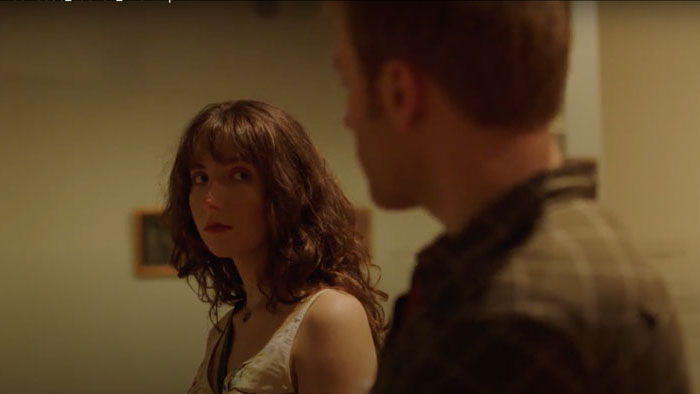 "…starts hot and heavy as Mila and Lukas attempt to coordinate an intimate moment over Facetime."
Play It By Ear is set to run ten to twelve episodes. I have only seen the first three. Each one runs for about ten to twelve minutes and immediately dives into the heart of the story. What writers Kincade, Zisko, and Brian Reilly do so well is get you invested in their main characters right away. Sure, it starts with phone sex, but within a few minutes, you know exactly what is happening between Mila and Lukas. I found myself rooting for them from the start.
Even in the first three episodes, this romantic drama is a serious attempt to explore the idea that, in this digital age, long-distance relationships should be easier than ever. At least, that's what we tell ourselves to justify the decision. Play It By Ear also adds a cultural element to the mix by diving into how the citizens of Amsterdam handle relationships. Episode two gets right to the choice between love and career. Mila and Lukas wrestle over each one's personal desires against their partner's needs. Then the ball really starts to roll out of control by the third.
The best thing I can say about Play It By Ear is that it's full of heart, insight, and drama. The storytelling and craftsmanship are fantastic for an indie production. Its creators have something deep coming in the episode to come. I can't wait to hop on this ride.
For more information about Play It By Ear, visit the Karen Twins Production's official website.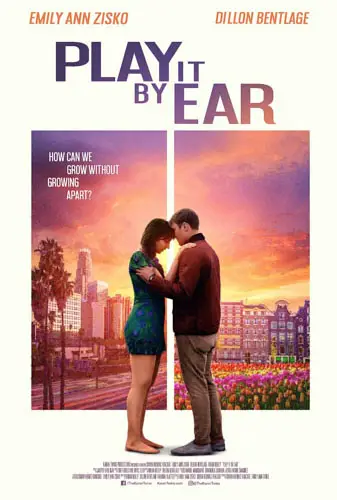 "…full of heart, insight, and drama."