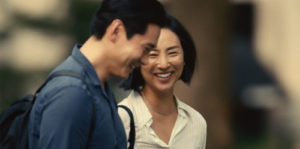 NOW ON BLU-RAY AND DVD! The sign of a good romance is just how emotionally wrecked you feel by the end. Writer-director Celine Song's Past Lives hits all the right emotional chords for an intelligent tale about love and past/passed opportunities. We begin with two smitten teens, Nora (Moon Seung-ah) and Hae Sung (Teo Yoo). Both are high school students in South Korea, but Nora's family is about to move to Canada. Seeing that Nora is sad about leaving, her mother takes the two on a date to the park as a gift in some strange way.
Years later, Nora (Greta Lee) is in a writer's graduate program, and Hae is just starting his professional career. He has been searching social media for her whereabouts. Nora accepts Hae's friend request, and the two pick up their friendship right where they left off. However, when the two realize their paths are going in two very different directions, Nora says she needs a break and cuts off communication with Hae. Another time jump and Nora is married to Arthur (John Magaro) and living in New York. Hae decides that he needs to fly to New York to confess his feelings of love for Nora that have built up over the decades.
Past Lives is one of the most clever and thoughtful romances that I've seen in a long time. It's very much a romance in that we have two soulmates who have been separated by fate and now circumstance and explore their unresolved feelings. After recently breaking up with his girlfriend, Hae is ready to pursue the love he's felt since his youth. But Nora is now married, out of convenience, to Arthur, which makes the situation much more complicated than you'd imagine.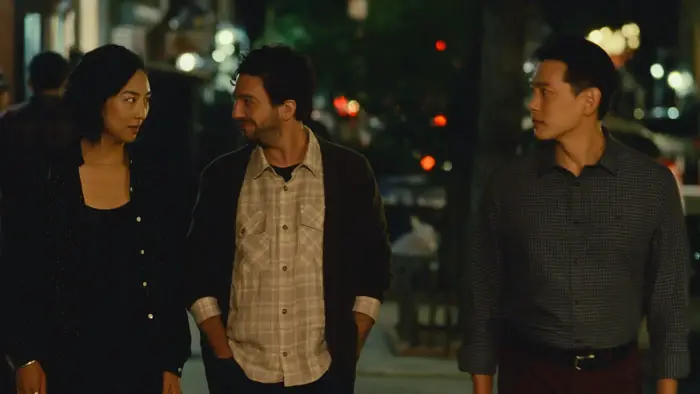 "…ready to pursue the love he's felt since his youth. But Nora is now married…"
One of the most unique elements of this love triangle is that Hae does not speak English, and Arthur knows very little Korean. So now Nora has to play an intermediary to this awkward new "friendship" as she becomes privy to both Hae and Arthur's feelings about the situation.
I used "clever" to describe Past Lives, and I'm specifically referring to the precision of words, dialogue, and performances. Everything on screen serves a purpose in telling Song's story so that the actor's portrayal of their characters never has to state how they feel. We see it on their faces. Also, as I started asking questions about the love triangle, particularly Arthur's feelings about the situation, the filmmaker swoops in with the answer. On top of it, she masters the art of cinema in this film.
In the end, Past Lives plays with your brain and heart. It's one of those films that leaves you thinking about and yearning for what might have been. I sat there in my head and in my heart, thinking about what I just saw, and that's what makes a good romance. Also, how in the hell is this Greta Song's first movie? There is more work put into this film than your typical veteran director.
Past Lives screened at the 2023 Los Angeles Asian Pacific Film Festival.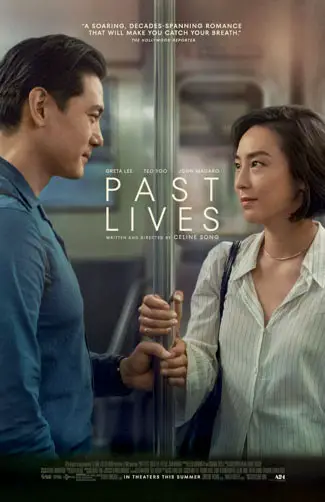 "…one of the most clever and thoughtful romances that I've seen in a long time."