Even when the device of never allowing the characters to speak to one another occasionally begins to feel a little bit forced, Pillars stays compelling. The emotions roiling just beneath the surface, as well as the poetically rhythmic deployment of some recurring visual symbols—eggs, water, and salt (the latter of which, in conjunction with the film's title, brings about Biblical connotations)— hypnotize the audience to keep their eyes open.
Burton and Lasker are exceptionally good in the leading roles, and the film certainly qualifies as an actors' showcase. Unable to explicitly show any out-sized emotions and limited both by the film's brevity and their character's inability to be alone together, both actresses have to accomplish a lot within a small range of expressions and physicality. They skillfully achieve this throughout, to occasionally devastating effect.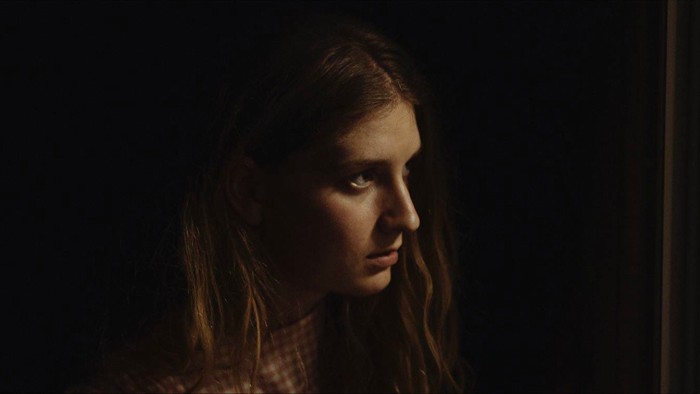 "…expressive, revealing, even lyrical."
Similarly, while the cinematography restricts our perspective, what we do see is expressive, revealing, even lyrical. A shot through a window that momentarily recalls The Searchers, a close-up of a character's face below a river, or a long take of Sarah and Rebekah walking divergent paths away from one another visually represents the isolation and emotions of the characters perfectly.
That all leads to a haunting closing shot that embodies all of the strengths that Pillars brings to the table: it's brief, quiet, and tightly composed, but brimming with passion and regret and loss. Along with the rest of the film, its effect is hard to shake.
Pillars screened at the 2020 Slamdance Film Festival.
"…brimming with passion and regret and loss."