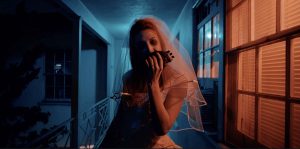 We all know a commitment-phobe. Those people seem incapable of sustaining a relationship. They balk at the mere notion of loyalty. While some commitment-phobes are simply unwilling to sacrifice their lifestyle, others are affected by some past trauma that's resulted in a literal fear of love. The protagonist of Tyler Cole's odd amalgamation of rom-com, horror and comedy tropes, Philophobia: or the Fear of Falling in Love, happens to belong to the latter category. The film doesn't reveal the roots of his "condition" – nor does it say anything particularly new about humanity's growing indifference towards each other – yet it's buoyed by glimpses of true artistic vision, three charismatic leads and a lingering sense of melancholy. The filmmakers touch upon ingenuity here, but don't dig quite deep enough.
Danielle (Emily Pearse) meets Damien (Aaron Burt, also the film's screenwriter), a "typical L.A. guy" and a somewhat-popular podcaster, at a Hollywood bar. Seven months later, she brings up introducing Damien to her parents. He swivels his way out of an answer. She proceeds to divulge her love to him, almost convincing him how good they are together, yet gets nothing in response. "I'm done not knowing where I stand with you," she snaps, before leaving.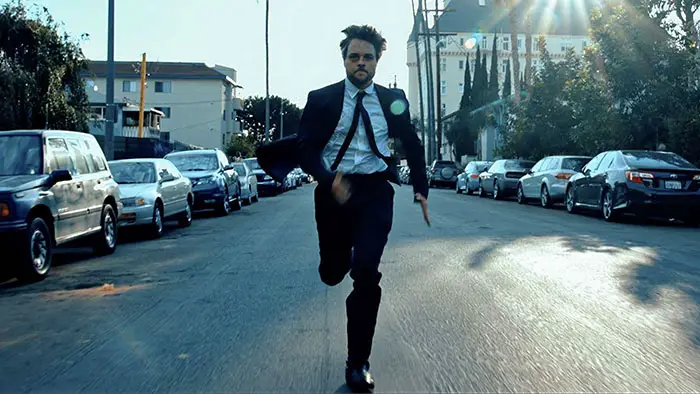 "…she brings up introducing Damien to her parents. He swivels his way out of an answer."
Clearly, this isn't the first time Damien has had this issue. His friend Alan (played by David Schwimmer-lookalike David Lengel), who comes to visit him for a few days and explore Hollywood, points out that "the entire time [Damien has] been out here, [his] relationships haven't lasted longer than two months." Damien consequently falls into a deep existential funk, much to Alan's dismay.
As Alan drags him around the Hollywood sights, Damien's life spins out of control, his reality rapidly blurring. Horrific apparitions – visions of Danielle, pale ghosts, and bloody clowns among them –  haunt him sporadically. He almost engages in a threesome with two drunk, shrill girls – one of whom happens to be underage. And then there's the local bartender (Dan J. Evans) – apparently simply called The Bartender – who tells Damien to check out the painting in the bathroom, because "it's got boobies on it."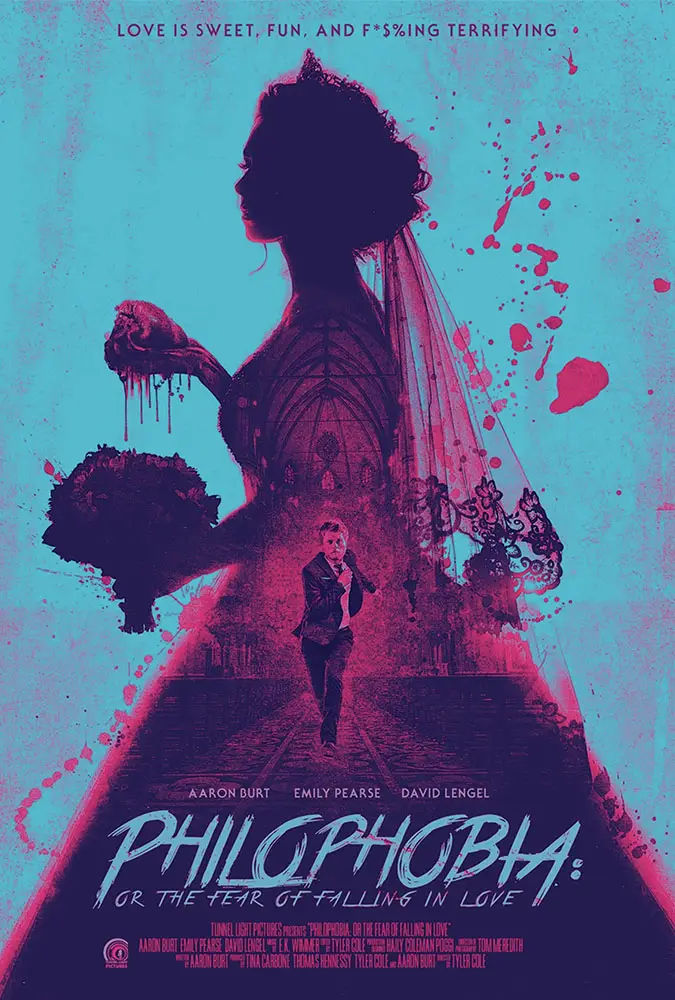 "…elongated dark hallways, dimmed fluorescent lights and douchebag, non-sequitur-spouting neighbors."