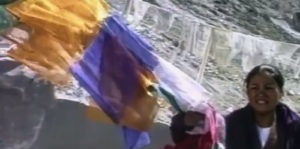 Pasang: In the Shadow of Everest is Nancy Svendsen's debut documentary about the life of Pasang Lhamu Sherpa, a Nepali woman who would not take no for an answer. It retraces her incredible journey as an adventurous indigenous Sherpa from a valley in the shadow of the majestic Himalayan mountains. She defied conventions from a young age and went against a sexist and biased society. Fascinated by the peaks and crags surrounding her, Lhamu felt envious of her many male relatives who got to climb them as guides for Westerners when the trekking tourism boomed.
As one of the interviewees thankfully points out, "climbing is not really something Sherpas used to do traditionally before." Walking up the mountains wasn't a recreational sport, or a job, as it is now. The mountains were seen as sacred places where gods live, but after the mountaineering industry took over, the Sherpas, knowledgeable about the terrain, having inhabited the regions for generations, got into it. Now they are synonymous with high-altitude expeditions. Seeing this, Lhamu also wanted in, but like all the girls from her village, she was to become a housewife birthing children and taking care of her family. Moreover, women were not supposed to be educated or work, so she was deterred by those around her. Nevertheless, Lhamu persisted, eloping to marry someone of her choosing (as opposed to an arranged wedding). The two then walked to Kathmandu – eight days – to open a mountain guide business.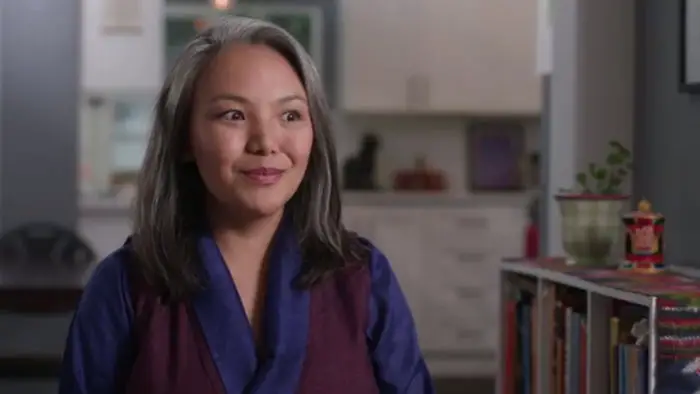 "…wanted to make a name for herself by becoming the first Nepali woman to climb Everest."
Dawa Futi Sherpa, her daughter, expresses that her mother was ahead of her time. And so, without any prior experience and despite suffering racist attacks, as Sherpas were often viewed as "backward mountain people," the couple ran a successful trekking enterprise, and Lhamu proved to be savvy at business. However, she was not only ambitious but wanted to make a name for herself by becoming the first Nepali woman to climb Everest. The problem is that at the time, female Sherpas were prevented from doing so. Furthermore, she was rightfully irritated by the politics favoring (white) tourists with money. Lhamu witnessed this injustice firsthand when she accompanied a group of European women but was seen as just "help" being told to stay at base camp and not attempt the summit with them because she didn't pay for it. Pasang: In the Shadow of Everest highlights how the bittersweet relationship between locals and Westerners works, and, albeit friendships can be made, there are often tensions as the association is transactional in nature.
Less cynical viewers might consider this unbalance in a positive light as the extreme elevation craze is good for Nepal's economy and a way for people to escape poverty. But others will feel this deeply, especially those familiar with the brutal reality of the mountain tourism industry in the developing world. The tourists and all the equipment needed leave behind a trail of pollution on top of having indigenous populations change their way of life to risk their lives. And all to make possible an experience that, mostly, privileged, rich people can enjoy, because your average Joe most likely won't be able to afford the extreme sport wears and quality equipment necessary.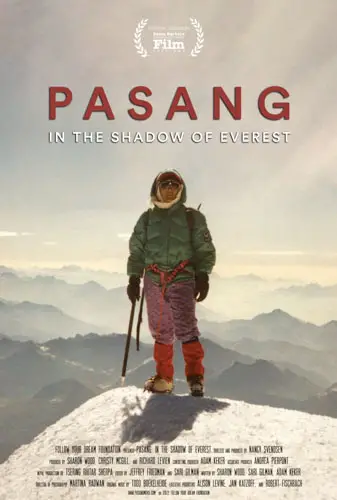 "…uplifting and inspiring..."