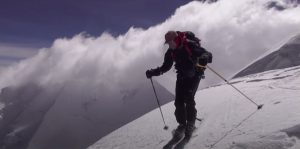 While a bit awkward, the title Beyond Skiing Everest is a direct callback to the documentary Skiing Everest. The latter title is about twin brothers Steve and Mike Marolt, their friend Jim Gile, and a handful of others, as they attempt to ski the highest point of Mount Everest… without oxygen, guides, and other such gear. Upon release, it garnered solid reviews and was even converted to 3D a few years later.
I cannot imagine Beyond Skiing Everest will see a similar reception. It is a dull, tedious affair that is far more interested in getting to the next high altitude peak than allowing the audience to understand what makes the three lifelong friends – the Marolts and Gile, as this movie nixes any other subjects – tick and explore why they keep taking these risks. But, I am getting ahead of myself. What is the documentary about?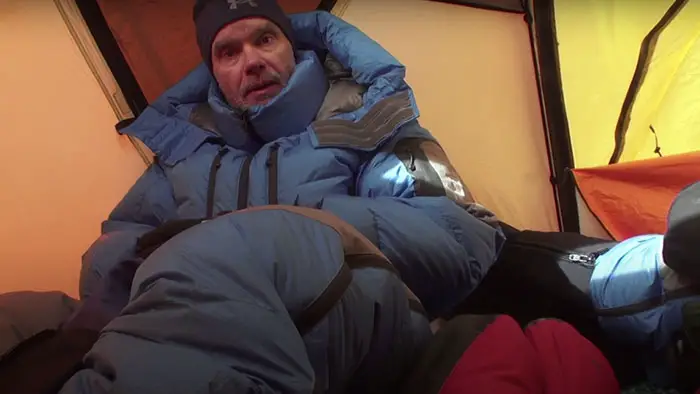 "Steve Marolt, Mike Marolt, and Jim Gile…decide to search for high peaks off the beaten path."
Steve Marolt, Mike Marolt, and Jim Gile have been skiing for over 25 years. After their experience on Everest and being disgusted by its over-commercialization, they decide to search for high peaks off the beaten path. The trio documented these journeys, and those videos, along with fresh interviews with them, make up the entirety of Beyond Skiing Everest. Connective tissue, such as explaining where they are, and the height of this or that mountain is narrated by Jewel, yes, the singer. This gives context to the regions the trio globetrot to in hopes of… skiing more, I guess?
Maybe it is that the co-director of Skiing Everest Les Guthman is replaced by Steven Bellamy (in both instances, Mike Marolt is the other director). Perhaps intimate knowledge of the first documentary is imperative to connect to the three subjects. Or it could just be that Eric Mulker's script is only surface deep. More than likely, though, it is a combination of all three glaring problems. Beyond Skiing Everest is nothing more than a glorified visual Wikipedia article. Are their respective significant others frustrated and scared or fully supportive of these trips where one false move could mean death? What do their children think? Are co-writers in awe of the trio's accomplishments, or are they annoyed at the amount of vacation they take to go on these treks?
Answers to those questions, which are vital to the audience's understanding of and empathizing with Mike Marolt, Steve Marolt, and Jim Gile, only begin to emerge in the movie's last 10-minutes. Even then, it is only told from their perspective as they say things to their families, or on their behalf. Other people's words are not heard, so this is all filtered through their perspective. Is it accurate?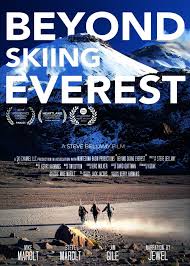 "…nothing more than a glorified visual Wikipedia article."