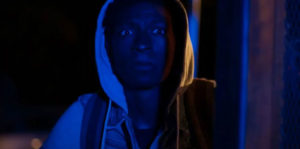 The original title of Outsiders was No Running, and truth be told, that is the better and more apt title. But no matter what one calls it, Delmar Washington's feature directorial debut is a mash-up of mystery-thriller and science fiction, with social commentary thrown in as well. So can the director successfully balance all the elements of Tucker Morgan's screenplay and deliver an edge-of-your-seat experience?
Jaylen (Skylan Brooks) and his family recently moved in with Aunt Susie (Taryn Manning) in Mount Arrow, a small town that is something like 98% caucasian. Ramila (Rutina Wesley) moved her family, including Jaylen's awful sister Simone (Diamond White), to escape her abusive husband. While Jaylen finds it hard to fit in, he does have a few friends, such as Trevor (Hart Denton) and potential girlfriend Amira (Clark Backo).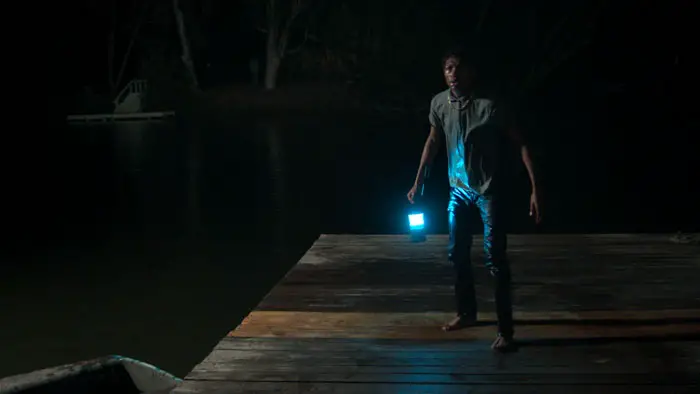 "…after some wild blue lights in the sky, [Amira] disappears…Jaylen is the only suspect."
Jaylen's frustrations at school mount as he's forced to watch an old film about how segregation was a good thing. But things get even worse for him after a party one stormy night. He and Amira left the party and were goofing about near the lake. She decides to jump in, and then after some wild blue lights in the sky, disappears. Due to Mount Arrow's inherent racism, Jaylen is the only suspect. Now, Jaylen attempts to piece together what happened to Amira, discover how her disappearance connects to a 40-year-old case, and get to the bottom of those potentially extraterrestrial lights.
Outsiders is ambitious and has a lot going for it. But, a few things don't work. The alienation of African-Americans is well highlighted, especially given how teachers and administrators react towards Jaylen at school. But, this angle has nothing to do with the missing persons cases that continue to mount over the years. The original victim, as well as subsequent ones, are of several races. This whole alien angle is not all that strong and undercuts the more compelling plot beats.
However, there is a more interesting idea than visitors from another planet that makes more sense. But, let it be noted this is also not explored enough to connect all the dots. Mount Arrow's creepy old person in residence is Tim (Bill Engvall), who is one of the only people to believe Jaylen's account of what happened to Amira. At one point, Tim mentions that it seems to him that the people who have gone missing are goo-natured, while everyone still in town has to redeem themselves somehow. The city is a sort of purgatory, awaiting a final judgment on people, good or bad. This gives everything a more supernatural bent over the sci-fi trappings, but, without spoiling much, it infinitely clicks more with the racism themes and the redemption subplot. It also lends greater clarity to the ending. Unfortunately, reading the film as a sci-fi tale means the finale is actually a bit baffling.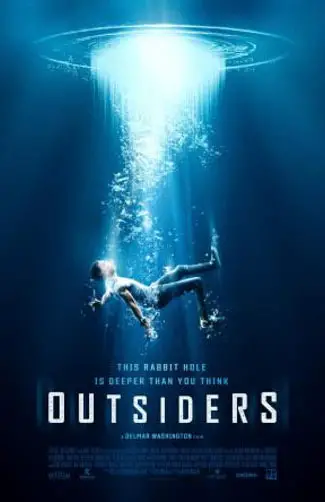 "…a strong start for a filmmaker with something to say."