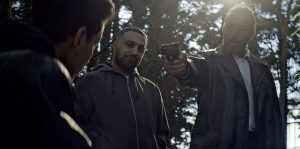 What is our fascination with gangster movies? As a kid, my first introduction to the genre was Bugsy Malone, where the guilty and innocent were murdered with pie guns, and then I saw The Godfather, where the same folks were murdered with well, real guns. Is it the power of life and death and taking "justice" into our own hands? Whatever it is, I'm just glad the genre is alive and well and taken over by independent filmmakers—which brings us to Savvas D. Michael's feature film, Original Gangster.
The movie opens with the sounds of gunfire and the haunting image of a young boy, Castor (Badger Skelton), tied to a chair next to his now murdered parents. The hitman, Milo (Ian Reddington), points his gun at Castor's head but has second thoughts about killing the boy and lets Castor go with the admonition, "Remember I saved your life."
Now with no parents to raise him, Castor learns that it's up to him and him alone to survive, and survive, he does, by living on the streets and imprinting in his mind that only the tough will make it. Now, an older Castor (Alex Mills) lives day-to-day committing petty crimes. There's still more to learn as Castor moves on to bigger targets by standing up to more dangerous figures in the crime world.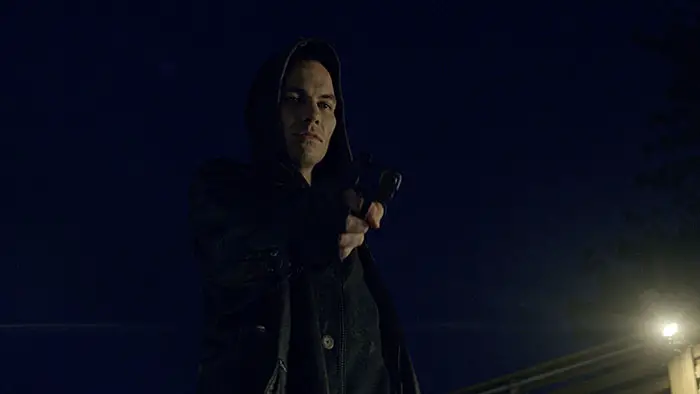 "…Castor moves on to bigger targets by standing up to more dangerous figures in the crime world."
Soon enough, Castor crosses the wrong person and looks down the barrel of a hitman's gun. Through good fortune, that hitman is his former savior. This unlikely reunion turns into a pseudo-father/son relationship as Milo teaches Castor how to be a better "gangster." Knowing Castor needs more guidance and protection than he can provide, Milo brings Castor into the good graces of mob boss Jean-Baptiste Philippe (Steve Guttenberg). Life under Jean-Baptiste is great… until it isn't.
Original Gangster tells an exciting story, and Castor himself is an impressive lead. The murder of his parents has made him a soft-spoken stoic street thug. His youth and lack of authority figures make him a naïve one at the same time. In Milo, Castor chooses the wrong person to be his father-figure as Milo was the first to show him love. At the same time, Milo's wife was the wrong person to be Castor's first love.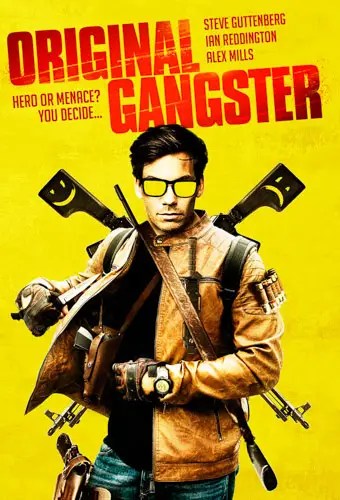 "…an odd coming-of-age story."