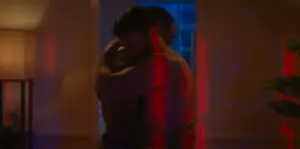 Not long after Marcus's (Jonathan P. Chambers) boyfriend breaks up with him, his friends convince him to spend a night out on the town to get over his broken heart and potentially find someone new. Of Hearts and Castles picks up shortly after Marcus meets Angel (Luis Carazo), and the two spend the night together. What might have initially been a night of casual sex quickly turns into a story of emotional survival and love like the two never could have expected. The two strangers are on the precipice of something great, and they have no idea.
The tone is set early, with Marcus lamenting from the back of a taxi. As he pours his soul out into the unrelenting world, viewers understand that the film's emotions will reach anyone and everyone willing to listen. The smooth, orchestral score that accompanies Marcus' spill of feelings helps ease the pain as the information moves from screen to audience. Everything about Of Hearts and Castles screams emotional release and moving on from the hardships that the world will ultimately bestow upon you.
Again, the one night stand is what initially drives the plot, but it ultimately ends up supplementing the more important themes of Of Hearts and Castles, specifically that of love. As Marcus and Angel move closer to one another, both physically and emotionally, audiences are enveloped in a metaphor of the many forms of love. With the difficulties that lay behind the two protagonists, it becomes clear that love is the driving force behind nearly everything in their lives. This sentiment grips audiences and brilliantly explodes across the film. Of Hearts and Castles captures the idea of "we can't help who we fall in love with" and extends the metaphor even further, professing to viewers that we should openly accept who we fall in love with.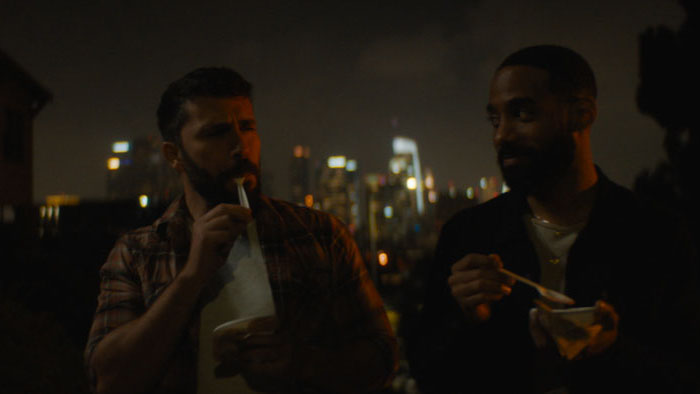 "…Marcus meets Angel, and the two spend the night together."
Love has no boundaries, it has no specific form, and it's impossible to pinpoint how or why it takes place. These are some of the more prominent and moving themes of writer-director Ruben Navarro's film. As writers and directors understand more and more what audiences want, it seems that everyone attempts to present their viewers with an emotional lesson. Even as these filmmakers provide audiences with this feeling that they learned something of value, I think it's fair to say that Navarro captures the ideas and difficulties of love better than most. That pesky metaphor of love is uncompromising, and it hits hard when audiences realize just how true these messages are.
These are what drive the story Of Hearts and Castles. However, both Chambers and Carazo rawly express these emotions, making the film as brilliant as it is. Both performances are simple, but their sometimes expressionless faces allow audiences to see the difficulties that love has presented them in the past. Their spot-on acting and gestures of love drive home the deep meanings behind the movie and keep viewers engaged and emotionally attached.
The collaborative effort that takes place among Chambers, Carazo, and Navarro is what makes Of Hearts and Castles so brilliantly effective. Every moment has viewers hanging onto the characters' emotions, pleading for Marcus and Angel to find happiness. The beautiful metaphors of love and its struggles ring true in the ears of every viewer, making the story more than just emotionally invigorating, but honest as well. Navarro is intuitive, and his adept understanding of authentic connections shines brightly throughout Of Hearts and Castles.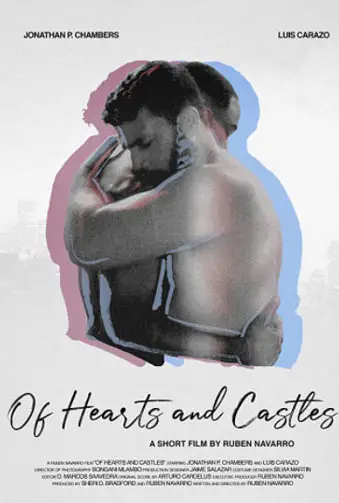 "…Navarro captures the ideas and difficulties of love better than most."