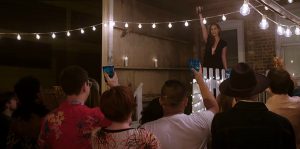 2 In The Bush: A Love Story starts with the dissolution of Emily's (Sarah Mitchell) relationship with her girlfriend, whom she catches with a man. To make things worse, Emily loses her job as an aspiring filmmaker/director's assistant because the documentarian suddenly departs the country to film elsewhere. Leaving the apartment, Emily winds up at her friend Rosa's (Melissa DuPrey) doorstep and crashes with her while she sorts through the imploded state of her life, with wine.
Director Laura Madalinski brings us a delightfully unconventional rom-com about a woman resetting her life in a time when the definitions of work and relationships are more fluid. Dusting herself off, she begins prosecuting a war on two fronts: finding a job and someone to love.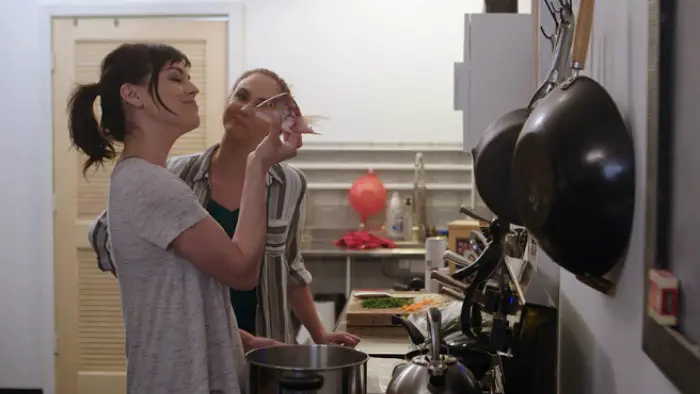 "…finds herself unexpectedly in a romance with both a man and a woman who are also dating each other."
Emily tries using a few dating apps, and what follows is the now-familiar online dating loser montage, which reveals a compressed yet truthful review of interactions with people in general. Conclusion: most people are not a match for her. Some are repulsive or ridiculous. Emily finds no spark in the digital dating realm.
In recent years, American culture has moved more toward a work/life balance with better financial independence for women. This puts more emphasis on everyone exploring personal passions and a desire to find a partner who shares those passions. This has resulted in the need to interact with many people to find that connection. Emily's dating is further complicated by her bisexuality, leading her to those uncomfortable conversations with both women and men.
While the dating scene is progressing slowly for her, Emily applies for and is offered a job as assistant to a professional dominatrix named Nikki (Caitlin Aase). Nikki's dungeon and clientele are a crash course in the varieties of kink people enjoy that she would never have imagined before.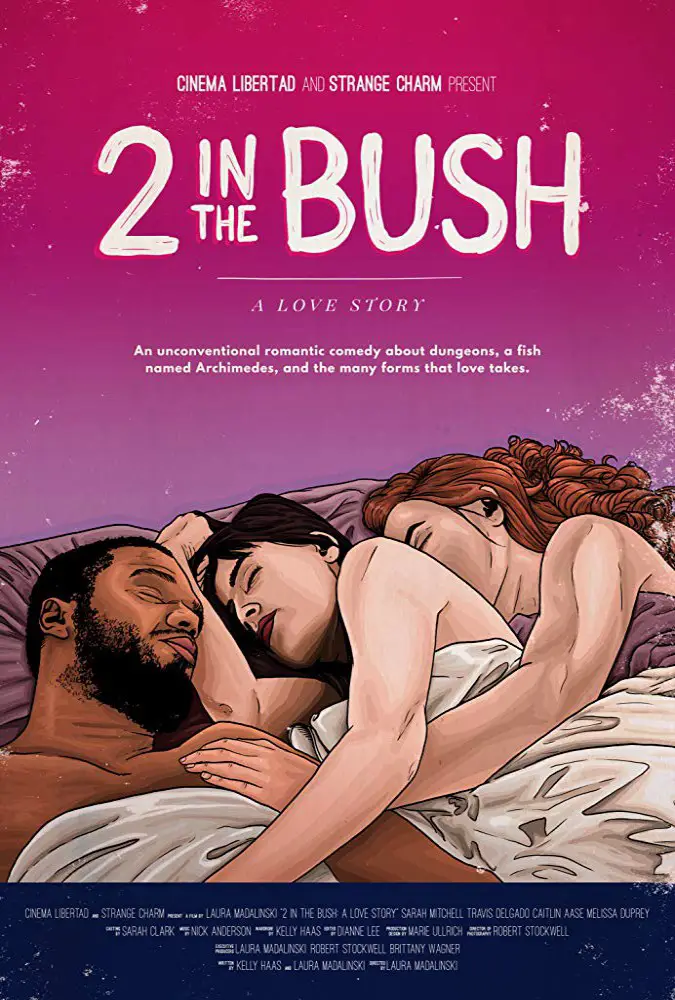 "…a delightfully unconventional rom-com..."