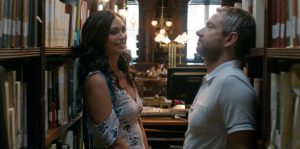 Life for Charlie changes for the better/worse when Francesca (Morena Baccarin) enters the library with her boyfriend. They are there because the boyfriend wants to dump her and thinks the library is the perfect public location to do it. Francesca doesn't care and causes a scene anyway. Charlie comes over to help the situation with a little practical and insightful advice that can only come from a librarian.
Impressed by Charlie's demeanor, Francesca becomes enamored with him and bugs him to go on a date. Charlie is hesitant, but this is Morena Baccarin for crying out loud. The two somehow hit it off. But out of fear Charlie convinces brother Cooper to date Francesca, while Charlie dates the dull and droll Bethany (Melissa Rauch), his seemingly perfect match.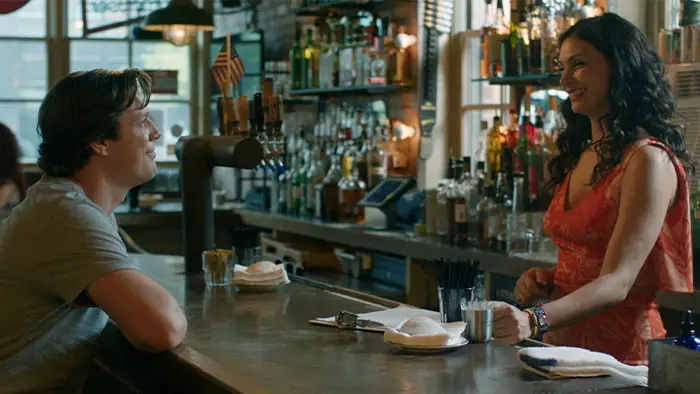 "They work seamlessly together executing one subtle joke after the other."
So far, this is the perfect set up for a very odd love story and quite engaging for fans of the genre. Charlie ultimately does some pretty messed-up s**t, which is the best part of the film. Charlie unknowingly becomes of this master manipulator. He strings Bethany along as suitable companionship for his condition and watches Francesca with Cooper in some sort of a masochistic cuckold. He does this, not for his evil gain, but because he's an insecure a-hole. Boy, do I love this movie.
For Ode to Joy to work, one must first buy into the central conceit of the film. Cataplexy is not something most of us have ever encountered, so we're going to fight the film's plausibility. Then we have to accept a love story wrapped around this little-known plight. It's these kinds of odd human stories that make Ode to Joy a contemporary American fairy tale of sorts.
Honestly, I found the real joy of Ode to Joy in its cast. First, Morena Baccarin is in it. I mean…man… Then there is the film's experienced comedic cast of Freeman, Lacy, and Rauch. They work seamlessly together executing one subtle joke after the other. Everyone has defined, and distinct characters and no one is phoning it in. Just sit back and enjoy this unique romantic comedy.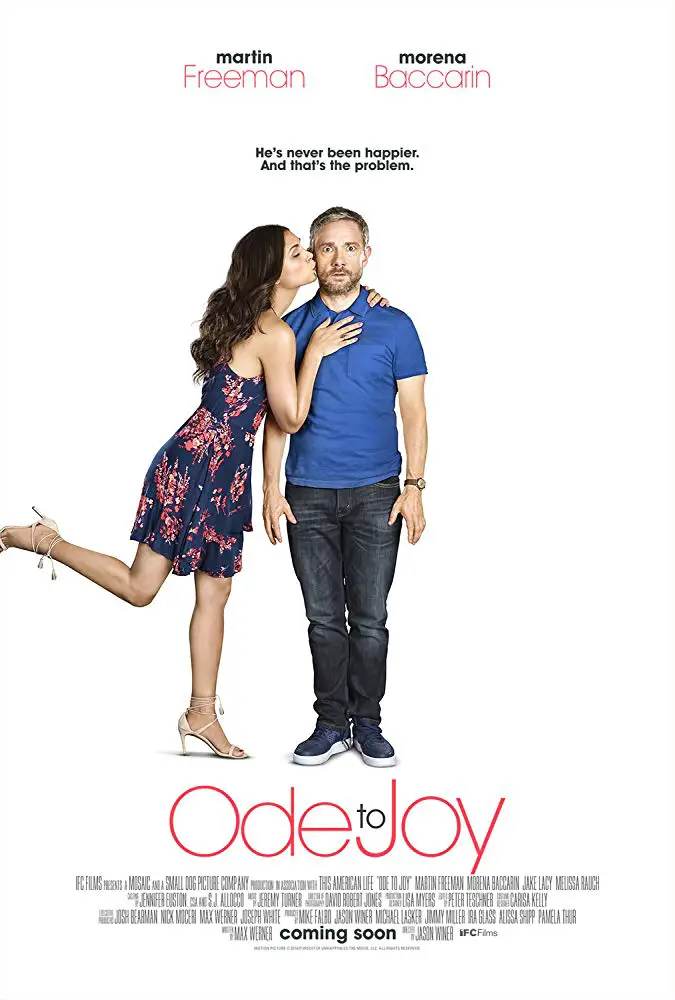 "…whispering verbal images of human atrocities to keep down his level of joyousness..."