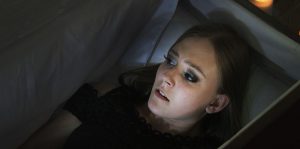 The great thing about a film that is grounded in a familial drama is that it can go in about a thousand wonderfully crazy directions, which is precisely what Occurrence at Mills Creek does very well. Starting on the death bed of her mother, Emily (Betsy Lynn George), and then shortly at the funeral of her sister, Cassandra (Alexa Mechling), Clara (Ava Psoras) is left with almost no one. Her estranged father, Victor (Joe Fishel), was absent for most of Clara's childhood. He appears at Cassie's funeral, and Clara tries to build a relationship with him.
Clara is trying her best to overcome her unpleasant life circumstances, even attending photography classes in college, but tragedy seems to follow wherever she goes. Her father is sick; her great aunt is in a nursing home with dementia. The only people she has left in her life are her aunt Cecelia (Mary Sack) and her roommate Anna (Carley Ward). They both try their best to help Clara, especially considering she has attempted suicide in the past.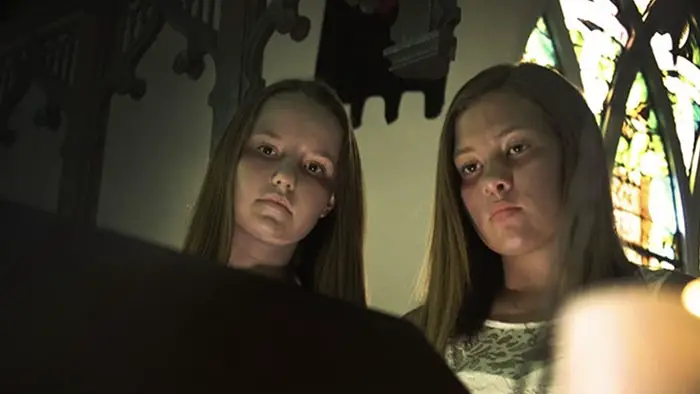 "…starts out as a testament to grieving and loss and…reveals its true nature as a horror-thriller."
The more time that goes by in Occurrence at Mills Creek, the more sinister details we find out about Clara's family and how they will ultimately come to take hold of her whether she likes it or not. The film starts out as a testament to grieving and loss and, in the last third, reveals its true nature as a horror-thriller. The transition into this territory is smooth and makes sense, wherein a lot of movies that try to do the same thing, it is not.
The impressive thing about Occurrence at Mills Creek is how the writer and director of the film, Don Swanson, is also the cinematographer and the editor. For a film that ran with such a bare-bones crew, it is exceptionally well-shot and altogether well-crafted. Swanson made a low-budget horror film where the first thing you think of isn't how tacky and ridiculous the following hour and a half is going to be. It works well within its limitations and shows that Swanson can captain the ship of an independent film with ease.
Developed from a short film of the same name, Occurrence at Mills Creek is an exceptionally well-made film about generational curses, both figurative and literal. It highlights the loneliness and insanity of intense grief. It's an incredibly smart and sensitive meditation on these subjects, and then it turns into something crazy and even a little fun in parts. If you like intelligent slow-burns, this is a great film for you to check out. Even if you don't, there's enough material in there to satisfy most horror fans. I appreciate that it surprised me when that certainly doesn't happen often enough in any genre, let alone horror. So for that, I give Occurrence at Mills Creek a pat on the back. Check it out when you're in the mood for a slow-burn horror film. It will not disappoint you.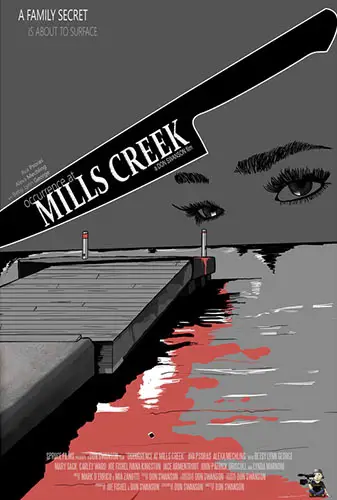 "…tragedy seems to follow wherever she goes."