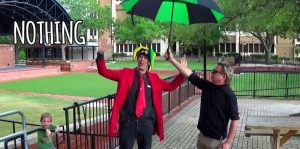 Have you ever looked at another person and thought to yourself that they have received recognition, made money, and have ultimately found success due to doing nothing? Writer/director/star Tom Miller's comedic short, Nothing, recreates, with several fictional elements, how he gained recognition for his unique and groundbreaking, titular sculpture in Gainesville, Florida. The satire plays on the emotions of anyone willing to learn about the baffling work of art which the action centers around. The journey is most of the fun in this one-of-a-kind telling of the importance of art and how we view the world.
As the events of Nothing play out, I became more and more confused by the legitimacy of all that occurred, making things twisted and a bit uncomfortable. I asked, "Is this real?" repeatedly. I struggled to see the line drawn in the sand between reality and fiction. The truth is that Miller had an idea to create an invisible sculpture called "Nothing" that sat in the middle of the Gainesville Community Plaza for all to "see." Furthermore, he intended to showcase his art and open the world's eyes to the constant nothing that exists in our world.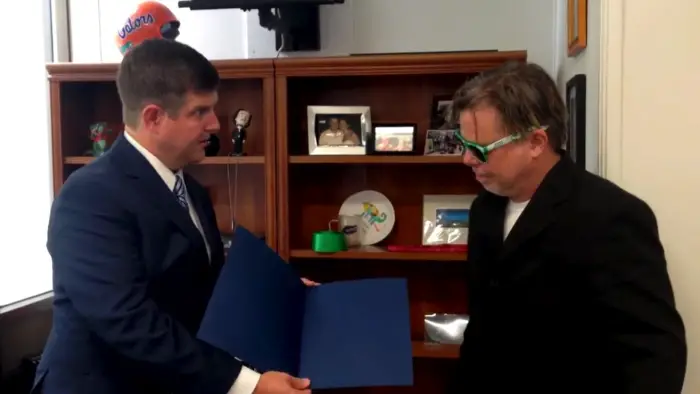 "…Miller had an idea to create an invisible sculpture…"
There is something to be learned from all that Miller has to say and the beauty of art and Nothing. While it is often difficult to understand the allure of what Miller physically offers his viewers, the message is abundantly clear. Viewers around the world are presented with the opportunity to look inward, as well as at the people who surround them, and question literally everything.
I've often found films cause me to look at myself and question all that I am, continually reconsidering the things I take part in and enjoy. Nothing opens my eyes to everything that the world has thrown at me throughout my lifetime, and I honestly believe that this is wonderful. Questioning our reality and looking for ways to move forward is the only way things can change and get better, and the filmmaker facilitates this sentiment from its opening moments. Thus, the film successfully aims to better the world in which we live.
Tom Miller should be proud of Nothing as it possesses a unique view of the world, the people who live on it, and all of the things we see and do. He found ways to intrigue viewers in an existential fashion, allowing them to question everything without feeling overwhelmed or bombarded with facts about the materialistic lives we often lead. Miller gives himself only about twenty minutes to convey his message, and without missing a beat, it is well received and game-changing. It is so beautifully written and emotionally gripping that viewers can't help but feel connected to the story and artwork being focused on. I absolutely love this film because it helped me better understand everything, which is a testament to Miller's genius.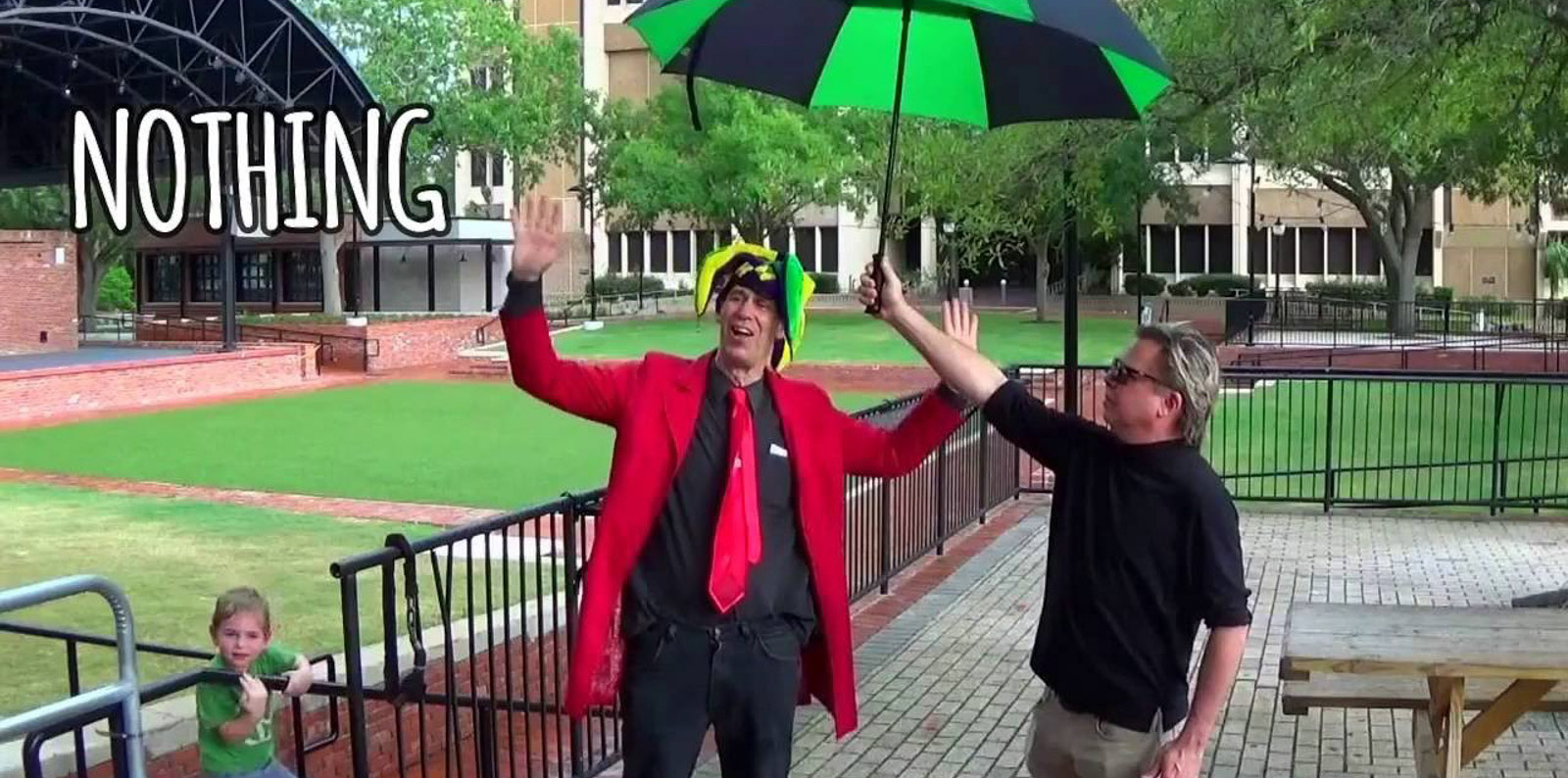 "…I absolutely love this film..."