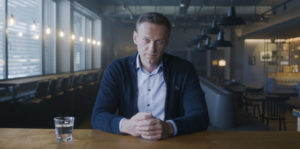 SFFILM FESTIVAL 2022 REVIEW! Navalny is quite the surprise, having landed on the scene with little notice and a timely story to tell. As the title indicates, the documentary is about Alexey Navalny, a Russian lawyer who decided to take on the authoritarian government of his homeland at all costs. Challenging Vladimir Putin in elections, Navalny made himself public enemy number one by rousing the people of his country to question Putin's rule.
Director Daniel Roher follows Navalny on his fateful trip to Siberia, subsequent poisoning en route, and determination to return to Moscow. Who poisoned Navalny? Why was the Russian government afraid of what he could do? The filmmaker deftly weaves a narrative of a Russian patriot who will stop at nothing to offer his people an alternative to its leadership.
Navalny opens with Alexey Navalny being interviewed by Roher, who is just off-camera. The subject is asked what he wants his followers to know if he is killed. He shrugs the question off as dull, suggesting they shoot a sequel upon his assassination. An attempt was made in August of 2020 after his trip to Siberia. However, only a third of the way back to Moscow, his plane made an emergency landing. Paramedics rushed Navalny to the hospital, where his wife and political staff were refused entry.
"Challenging Vladimir Putin in elections, Navalny made himself public enemy number one…"
After many struggles, Germany offered to move Navalny to a neutral place to recover. It is here that the pieces come together with the help of Austrian investigator Christo Grozev and Navalny's staff in gaining a clearer picture of what might have happened. Was Navalny poisoned? If so, who did it? If they did do it, why in the world would Navalny return to Russia? As a picture of corruption and conspiracy comes into focus, Navalny plans his next move, and Roher is there to form all of the tweets, Insta posts, shoot footage, and then edit it all into a riveting story.
None of these facts are major spoilers. Navalny has been fighting Putin, was poisoned, has recovered, and insisted on going back home. The film even begins by letting the viewer know that Navalny is imprisoned in Russia at this very moment. So, why is Navalny so transfixed on challenging Vladimir Putin? What is it that drives him and his family to relentlessly confront a seemingly impenetrable power?
With Navalny, Roher leans into the story he was so serendipitously lucky to be near, one involving international factions that found a common enemy. Hair-raising moments of suspense and tension arise as we follow Navalny surviving certain death, exposing his enemies, and defiantly returning to the lion's den in hopes of winning another battle. But what is it all for?
Navalny is one hell of a documentary that takes viewers on a humanizing journey of an iconic figure. The film offers unprecedented access to one of the world's most thought-provoking figures who fights ethical battles we merely muse over. Roher is profoundly lucky to have been around when Navalny's harrowing story needed to be told, and so are we.
Navalny screened at the 2022 Sundance Film Festival and the 2022 SFFILM Festival.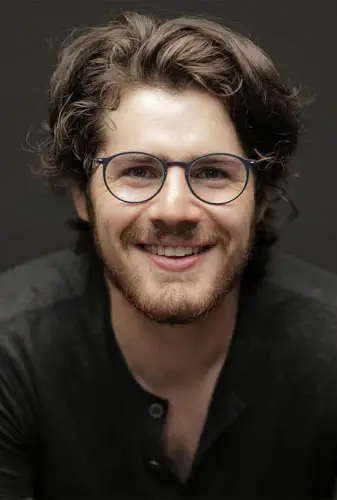 "…one hell of a documentary..."